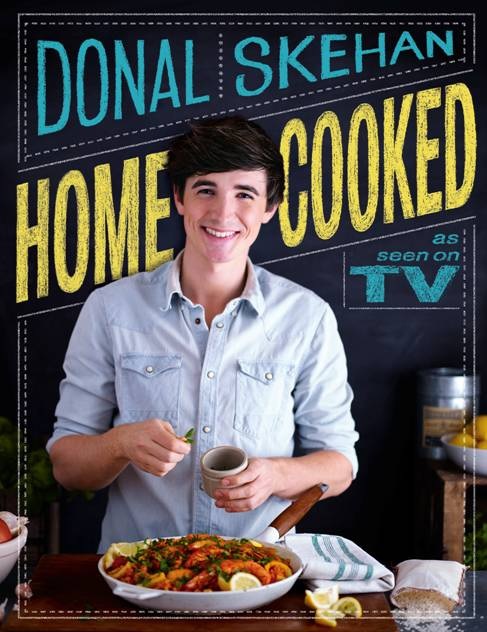 Donal Skehan's cookbook
HomeCooked
is perfect for mums who love nothing more than a good hearty homemade meal. Donal knows the value of a delicious and nutritious meals and shares his cooking secrets in the book's 100 tasty and exciting recipes.
No experience is required for these easy-to-make dishes and children will enjoy recipes like the Mexican Fish Tacos or the Turkish Ground Meat Pizza. Mums will love his Griddled Beef and Mint Salad which comes all the way from Vietnam and his exciting but easy Crusty Croque Madam recipe straight from the streets of Paris. His Mikado Coconut Cream Cake will satisfy any sweet tooth.
Donal's cookbook is easy to use and is great for busy mums. Recipes are quick to find in this gorgeous book; each one is divided into a different chapter such as Fast and Healthy, Proper Comfort Food, Big Sunday Lunch and Weekend Brunch making it really quick to find the perfect meal for every occasion.
Donal understands families and his cookbook even covers Sunday mornings when breakfast becomes brunch. The colourful and fun pages make it a delight to use and mums will enjoy trying out each tasty and exciting dish.