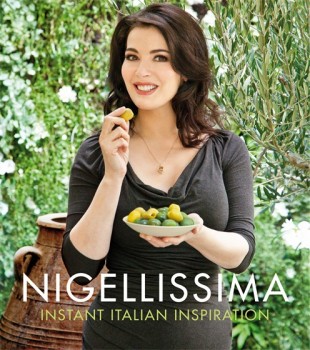 Nigellissima is something of a sentimental journey for Nigella Lawson. The TV chef lived and worked in Florence as a chambermaid when young and also read Italian at Oxford, all before becoming a journalist and food writer.
This collection of 120 mouth-watering dishes is true to the spirit of Italian cooking, but with Nigella's own distinctive style woven through each recipe. Dishes are presented with warmth and passionate relish; sensibly constructed and full of flavour.
In keeping with Italian culinary attitudes both old and new, Nigella's recipes are quick, easy and designed to get the most out of every ingredient.
This beautiful Italian cookbook goes beyond Bolognese to bring quick pasta suppers, inspired meat dishes, vegetables and sweet things to the kitchen table. Recipes include a crustless Meatzza, Long Fusilli with a No-Cook Sicilian Sauce, Venetian Stew and a yummy One-Step No-Churn Coffee Ice-Cream.
With essential notes on everything you will need to make your daily (Italian-inspired) cooking life easier, Nigellissima shows how we can all bring Italy into our kitchens.