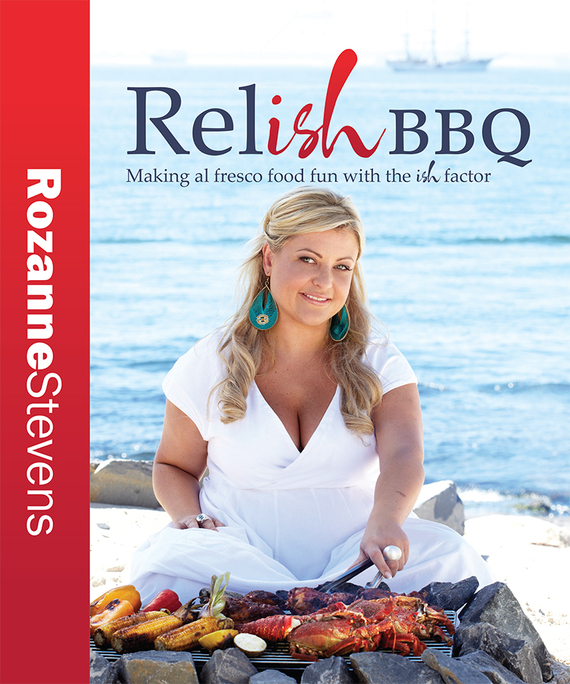 With the sun beginning to shine again, here at MummyPages we couldn't wait to tell you about a brand new Irish cookbook that is fast becoming a firm favourite in our kitchen this summer. Chef and broadcaster Rozanne Stevens has just launched the second cookbook in her 'ish' series, 'Relish BBQ and Al Fresco Food'.
This is a stunning cookbook which conjures up images of long lazy summer days spent enjoying barbecues and alfresco food shared with family and friends.
Many of us find the idea of throwing a barbecue or an impromptu dinner party quite daunting, however with Rozanne's simple yet impressive recipes at your finger tips, you will soon find there really is nothing to fear.
Each recipe is accompanied by a mouth-watering photograph and easy to follow, step-by-step instructions. The cookbook contains recipes that are ideal for every occasion and are divided into chapters that all have an ethnic twist such as; South-Africanish, Irish, Mexicanish, Americanish and Thaiish.
Each chapter contains recipes for irresistibly impressive main courses which are accompanied by complementary cocktails, ice-teas, salads, side dishes and desserts all designed to wow your guests.
We couldn't wait to try out some of these delectable dishes and were happy to report that these recipes really do deliver on their promise. We tried out just a small selection of Rozanne's recipes in the MummyPages kitchen and were very pleased to find that they couldn't be easier to recreate, are packed full of flavour and disappeared in record time! Some of our absolute favourite recipes included; limoncello chicken and citrus salad, slow roasted tomato pesto, crunchy Asian coleslaw and Thai rice salad with spiced tomato.
This is a really terrific cookbook that is guaranteed to become your BBQ bible for many summers and dinner parties to come.
Relish BBQ and Al Fresco Food will be priced €19.99 and is available to purchase now from all leading bookstores nationwide and online at
www.rozannestevens.com