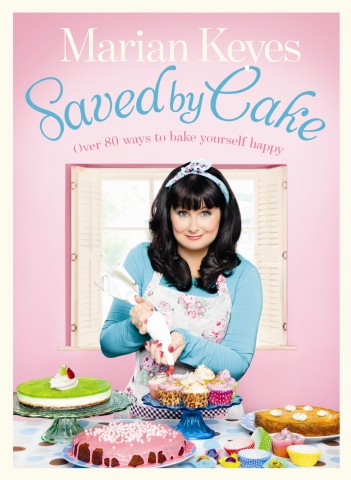 We here at MummyPages have always been big fans of the ever-lovely Marian Keyes so when we heard that she was releasing a recipe book entitled 'Saved by Cake' we just couldn't wait to get our hands on a copy. 'Saved by Cake' is not just a stunning cookbook filled with sumptuous cakes, it also manages to give a very brave, honest and somehow uplifting account of Marian's battle with depression. Marian explains how she became ignited by a sudden desire to bake a cake for a friend's looming birthday and found quite surprisingly that it gave her focus and somehow got her through the day. So, she began to bake and with each batch of cupcakes she baked, her baking got better and better and she found so did she. Baking hasn't cured her depression but it has certainly helped. 'Saved by Cake' is charming, witty and uplifting-just like the author.
Marian has included chapters on cupcakes, cheesecakes, meringues and macaroons, chocolate treats, fruit cakes and favourite classics. Her recipes are aimed at novice bakers but there is also plenty here for the more advanced baker. She offers helpful tips, practical advice and encouragement served in her own inimitable style. To be quite honest, I think this may be the first recipe-book that has made me laugh out loud whilst reading a set of baking instructions! Try it, I challenge you not to at the very least crack a smile. As I poured over the selection of over 80 recipes, all the while making a mental note of which ones I just had to make first, the stunning, lovingly shot photography made my mouth water and I found myself facing a dilemma of gigantic proportions. I just couldn't bring myself to choose from her pear and hazelnut flan, Shirley's ginger and pineapple pavlova, tiramisu macaroons and her adorably delicious handbag and shoe biscuits so I resolved to try them all!
Her recipes journey from classic recipes we learned in school, such as her impressively simple
Victoria sandwich
to a chapter dedicated to everybody's favourite...cupcakes! Classic recipes include rock buns and himself's millionaire's shortbread. Her cupcake chapter is absolutely darling and features the impressively yet ordinary sweet and simple strawberry cupcakes to the not so ordinary red velvet cupcake swirls to the extraordinary wasabi and white chocolate cupcakes with salted caramel icing. The cheesecakes, oh the cheesecakes! Where to begin, her chocolate masterpiece 'black-hole' chocolate cheesecake is so called because it's 'so dense it seems to collapse under the weight of its own fabulousness'. This chapter features some sinfully good cheesecakes and some unusual ones too, from fridge-set honeycomb cheesecake to lavender and white chocolate cheesecake. Marian's playful personality can't help but burst through in her quirky recipes from ' Three milks cake (aka a hug in a cake) to Rita Anne's birthday cola cake. Her chocolate section is sinfully good filled with luxuriously good sweets from ultimate chocolate brownies to chocolate and sour cream cake.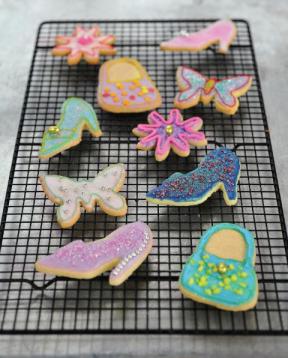 While 'Saved by Cake' mightn't be good for your waistline, it's certainly good for the soul! Marian's cookbook is fabulously written and each recipe features a stunningly beautiful photo that makes you instantly want to throw on your very best apron and bake away your troubles! 'Saved by Cake' is perfect to inspire any unconfident baker who has been too long afraid to try a new and daring recipe because as Marian says herself in her introduction; "don't be afraid. Really. It's only cake."
'Saved by Cake' is published by Michael Joseph and is £16.99.