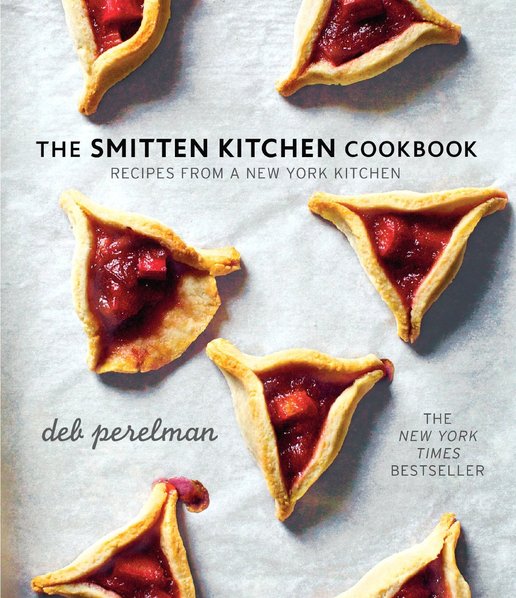 Food lovers everywhere swear by the
Smitten Kitchen blog
, created by self taught cook and photographer Deb Perelman. Her blog features recipes that she cooks up in her tiny New York Kitchen and attracts more than five million visitors each month. Here at MummyPages we have long since been fans of this charming blog which provides us with consistently good comfort food to daydream of until we can get to the nearest kitchen to try them out! The best thing about the Smitten kitchen blog is that every recipe we've ever tried has turned out exactly as we've hoped. There has never been any disappointments, any disasters only delectably delicious results.
So, I'm sure you can imagine just how excited we were when we heard that super-talented Deb was launching 'The Smitten Kitchen Cookbook' which features recipes never before seen on her blog. All of the recipes featured in the book use down-to-earth ingredients to create unique recipes that can easily be recreated, regardless of your level of expertise.
Our first impressions of the cookbook were very good, the sheer volume of recipes that you really want to try is truly impressive not to mention just how tantalisingly delicious the photography is. The book is written in the style of an old friend giving recipe advice so even if you're not the most confident of cooks you will feel as though you are in good hands.
The book is divided into the following chapters: Breakfast, sandwiches, tarts and pizzas, the main dish: vegetarian, the main dish: seafood, poultry and meat, sweet things; cookies, pies and tarts, cakes, puddings and sweets and party snacks and drinks. There is also useful information in the back of the book on how to build your very own smitten kitchen. There are over 100 recipes so it's hard to pick just a few favourites but if pressed, some of our absolute favourites that we couldn't wait to try include peach and soured cream pancakes,
wholemeal raspberry ricotta scones,
big breakfast rostis
, leek fritters with garlic and lemon, alfredo pasta with sweet peas and harvest roast chicken with grapes, olives, and rosemary. There are also some truly irresistible baking recipes that are easily made and just as easily enjoyed including; gooey cinnamon squares, butterscotch banana tarte tatin and strawberry cheesecake fools.
'The Smitten Kitchen Cookbook' is ideal for any mum who enjoys producing wholesome delicious food. One of the absolute best things about this cookbook is the breakfast section. Breakfast really is one of the most overlooked meals but with the help of the Smitten Kitchen, you'll soon be flipping peach and soured cream pancakes with ease and dishing up a big batch of huevos rancheros on a Saturday morning. This is a book to be enjoyed by food lovers everywhere.
'The Smitten Kitchen Cookbook' is published by Square Peg, RRP £20