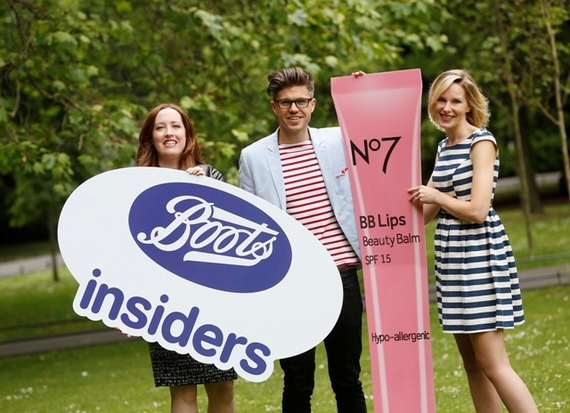 All mums know just how influential a good or bad review can be. Boots.ie has discovered that 53% of women say that the ability to read reviews is one of the main reasons they shop online. So to celebrate the launch of Boots.ie website, Boots Ireland has some very exciting news for beauty lovers all over Ireland. They have just launched a nationwide search to find four Irish women to become official Boots Insiders.
The four lucky winners will get the opportunity to test and review the latest products available from Boots Ireland's dedicated on-line store Boots.ie. The winners will be asked to create short video blogs and provide Boots.ie customers with the inside track on new launches and incredible beauty finds.
Each of the four Boots Insiders will receive Boots products on a regular basis to trial and review and in some cases will receive products before they are available online or in-store. This will include everyone's favourites Boots owned brands such as No7, Botanics, Soltan and Seventeen. The Insiders will also be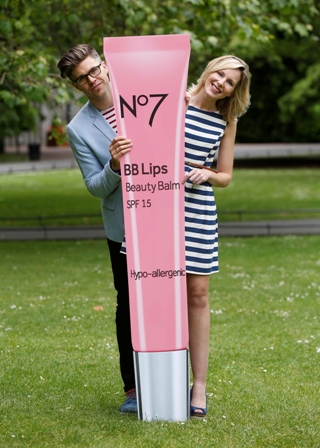 asked to review other key items such as sun care products, mother and baby products and Christmas gifts.
So, if you love all things beauty and have an interest in blogging, then this could be your chance to show what you're made of! To enter, simply submit a video, no longer than 45-seconds, reviewing No7 BB Lips to the Boots Ireland facebook page. The closing date is 16 August 2013. For tips on creating a winning entry and full terms and conditions see
facebook.com/BootsIrelandOfficial
.
The competition will be judged by TV presenter and fashion writer Darren Kennedy who many of you will know from the hugely popular Help My Style blog and from his weekly column in the Irish independent, renowned beauty journalist, TV presenter and former model Laura Bermingham, our very own Laura Haugh, who is our mum-in-residence here at MummyPages and Gillian Hennessy, Marketing Manager at Boots Ireland.
In addition to a regular supply of products to review, each of the successful winners will receive a fabulous hamper of Boots products, a brand new Sony digital camera for capturing their reviews and a blogging masterclass with Darren Kennedy.