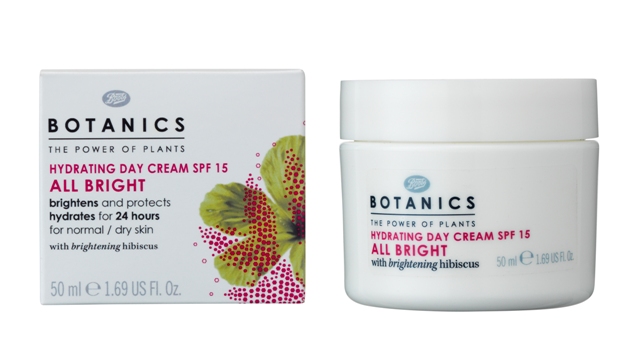 Although there hasn't been much sunshine this summer, there is still enough heat in the air to dehydrate your skin, leaving it looking dull, unhealthy, and, worst of all, old. MummyPages recently came across a fabulous range of products from Boots, Botanics, that will treat dehydrated skin, sensitive skin and reduce the appearance of fine lines and wrinkles. This new range captures the power of plants to create a natural, sensuous, and efficacious skincare range.
Boots has spent three years developing these products and has collaborated with The Royal Botanic Gardens, Kew, London to give you the very best of Mother Nature. Boots and Kew have identified some of the most powerful plant extracts and have used this to create a skincare solution that will leave your skin looking beautiful and radiant. What we really love about the range is that it offers luxury skincare at an affordable price.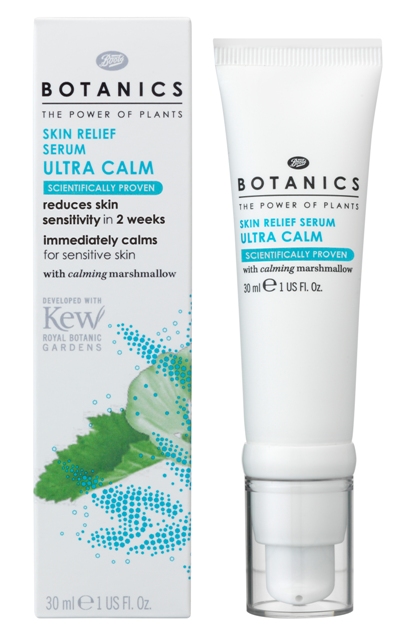 Sun exposure and free radicals can cause the breakdown of collagen and elastin in the skin. This results in the appearance of fine lines and wrinkles. Radiant Youth Skincare Range from Botanics uses high quality Ginkgo extract to boost skin protection, along with innovative plant stem cell technology to enhance a youthful glow in your skin. After an 8 week users trial, 88% of those who tested the product said that their fine lines were reduced and less visible after 2 weeks. We particularly like the Super Serum Radiant Youth (€14.99) which you use morning and evening after cleansing. Simply sweep upwards over your neck and face and within two weeks you should see a noticeable reduction in the appearance of fine lines and wrinkles.
Botanics All Bright Skincare Range will brighten your skin so it appears younger. Extracts from the flower Hibiscus provide mild exfoliating properties while also gently cleansing, revitalising and nourishing your skin. After the Boots 2 week user trial, 90% of testers said their skin felt smoother. For the summer we think the All Bright Hydrating Day Cream with SPF 15 and 5* UVA Protection (€7.69) is perfect for protecting and brightening the skin.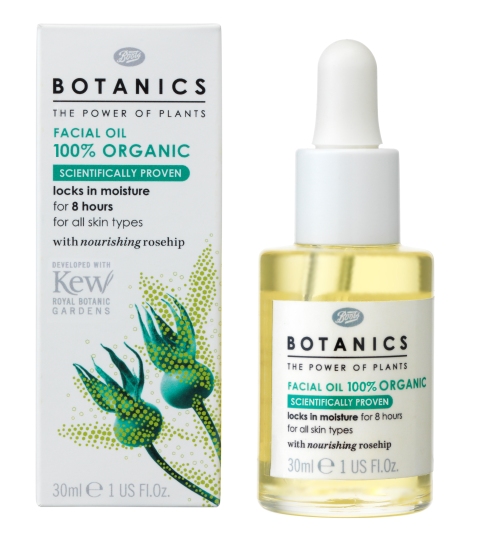 If you have sensitive skin, Botanics Ultra Calm Skincare Range will calm and soothe skin using extracts of Marshmallow. The roots of the Marshmallow plant are full of sugar and polyphenols which will leave the skin feeling calmer and less sensitive. We recommend Skin Relief Serum Ultra Calm (€7.99).
If you are a fan of Organic products, Botanics Organic Skincare Range uses certified natural ingredients for an extra level of proven purity. This range uses Rosehip which will nourish your skin, relieving dryness. The 100% Organic Facial Oil (€14.99) contains naturally occurring Vitamins E and A, which locks moisture into the skin for up to 8 hours.