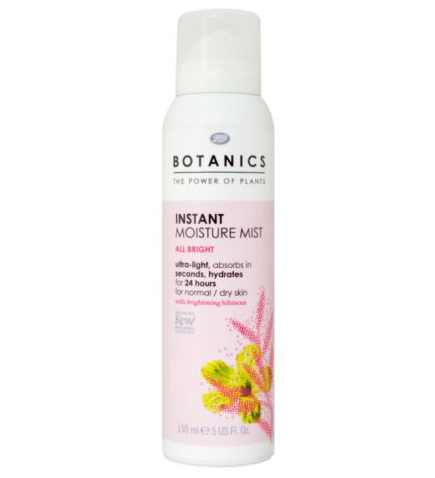 Moisturising is key to keeping your skin soft and supple but sometimes mums just don't have enough time in the day to hydrate and wait for it to soak in.
To help, Botanics have created an instant moisture aerosol which does everything busy mothers need it to do. The Instant Moisture Mist is the latest to join the Botanics Hand and Body Collection and offers an instant 24 hour moisturising and brightening boost.
The light formula means it absorbs in three seconds so you can get dressed almost immediately after applying it. the light spray will instantly hydrate and moisturise your body without leaving a sticky residue.
It is also packed full of body beautiful ingredients including Hibiscus which will help your skin to naturally exfoliate, meaning bright skin and an enviable glow.
The Botanics Instant Moisture Mist is available in Boots stores.