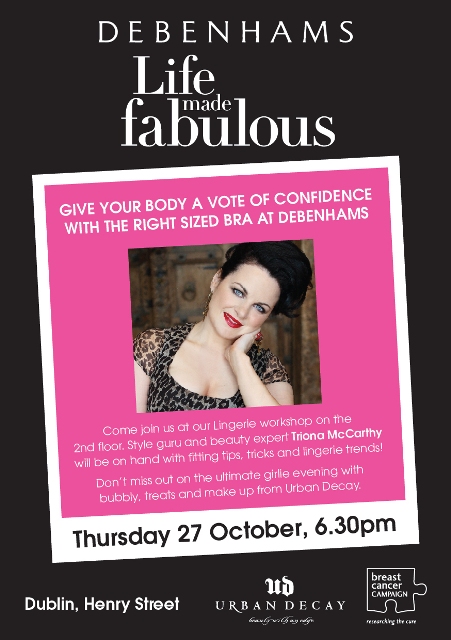 All mums know that after having a baby your body will never be the same again and there is one area that is especially affected – your boobs. They may never be the same size and shape again and so if you want them to look their best, a bra fitting is a must.
Next Thursday October 27th at 6.20pm drop into Debenhams, Henry Street, Dublin where Tiona McCarthy, style and beauty expert, will be on hand to showcase the latest lingerie trends and discuss the tips, tricks and importance of wearing the right sized bra. Debenhams Bra Fit promotion will also be running and you can avail of €5 off a bra when you spend €30 or more.
This lingerie workshop is taking place on the 2nd floor of Debenhams and should make for a fun girly evening with bubbly, treats and make up from Urban Decay.