Olivia loves to Irish dance.
One of her proudest moments was her recent dance-school performance at the Cork Opera House.
In the audience, her parents booked 20 seats for friends and family to mark the performance. Her mum and dad, Susan and Colin, clapped the loudest - teary eyed with pride. They had feared for so long that their daughter would never have this moment.
Olivia has nearly died four times in her short life - and she is not out of the woods just yet.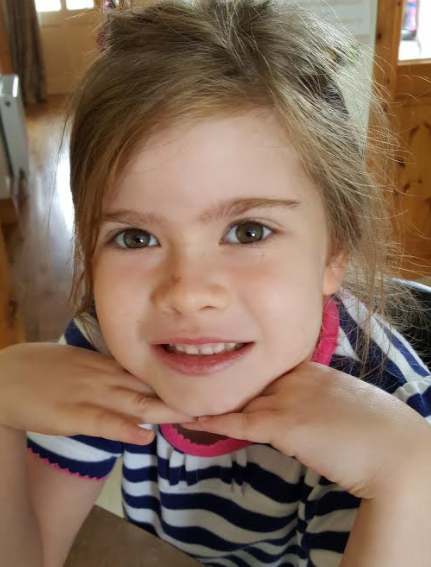 At just four years of age, the little girl began to seem poorly. - listless, tired and with more infections and tummy bugs than she'd ever had. Her mum said she knew there was 'just something not right'. Then, during Christmas week, in the middle of the night, her parents woke to hear screams. Little Olivia had had a major internal bleed. Her mum said what she faced in that bedroom was like a scene from a horror movie.
"I felt that it wasn't really happening. This couldn't possibly be happening to my child. I was frozen in shock - I just saw blood everywhere. We raced to A and E where everyone sprung to action. I could see that we were losing her, fast. Thankfully, my baby came back."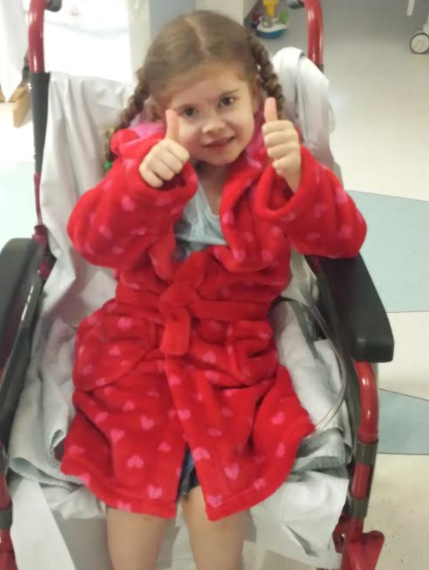 The family were then given the shocking news that Oliva had a huge mass on her liver and would have to travel to Kings Hospital in the UK for treatment.
Susan said that she completely lost it.
"I was trying to come to terms with it. I was trying to cope. I'd try to keep a degree of normality because you can't be frantic all the time. But everywhere I went, like the supermarket, well-wishers would rush over to say how awful it was and how sorry they were. You get just so worn out. People mean so well and try to help but they have no idea what you are going through, and I pray they never do. As soon as I put the kids to bed, I would cry my eyes out. I was so angry with myself for crying but you can't be brave all the time".
Susan spent the next four months living on chocolate and microwave meals as she sat by Olivia's bedside in the UK. Most of her daughter's liver was removed. Luckily, Olivia narrowly avoided a liver transplant, but this remains on the cards.
Despite everything that was going on, Susan was also massively torn. Her son, Christian, needed her too. He was diagnosed with a life-threatening condition called Hydrocephalus at birth. The brave little boy had 9 neurosurgeries before the age of three. Susan said when she travelled to the UK with her daughter, her son had felt completely abandoned.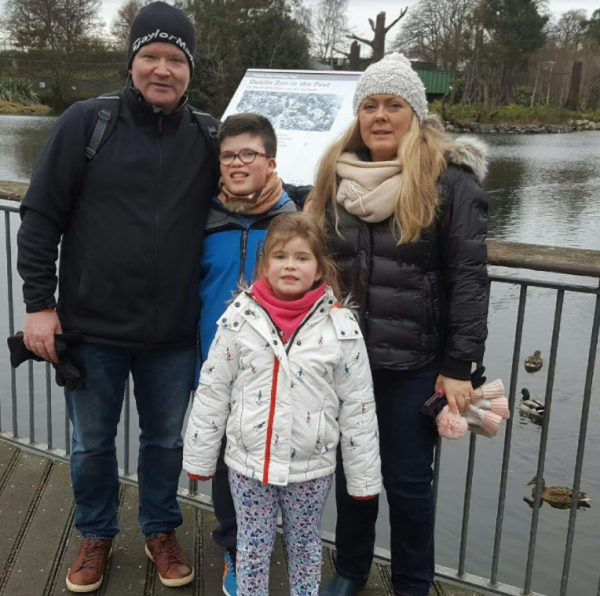 What really got them through these challenges was the help from Cliona's foundation. It's an Irish charity that gives financial assistance directly to parents of children with life-limiting or chronic complex care needs. It's to help with the non-medical expenses related to caring for their child. The Foundation was set up by Brendan and Terry Ring, following the death of their daughter Cliona, from an inoperable brain tumour.
Susan said it meant the world.
"Because we were between Crumlin Children's Hospital in Dublin and Kings Hospital in the UK, I had to stop working. But the bills don't stop. We fell behind. Everything started adding up, flights, medicine, everything. You can barely put one foot in front of the other, so applying to the bank for help was just not an option. Suddenly, a cheque came in the post and I have never been so grateful.
These people were strangers - they wanted to help us. I was so touched by the generosity and most of all, the dignity that came with it."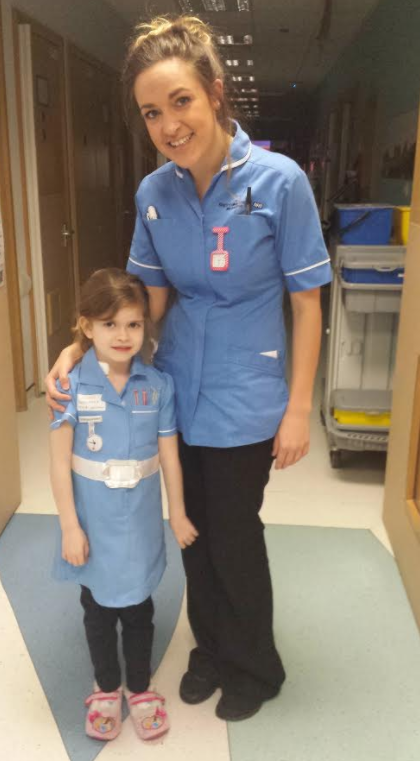 Now, Olivia is back in school, and back to her beloved Irish dancing. Her mum carefully monitors her condition, she has regular blood checks and her treatment has implications for her future. A liver transplant is not completely off the cards. Christian will find out in the coming days if he has to undergo yet another surgery. This remarkable mum says the family can only plan things month to month because anything further is much too difficult.
I asked the Corkwoman how she is able to cope with everything that has been thrown her way.
"I have seen other families not come out the other side, families who we got extremely close to, and knowing my children get to come home to me after everything we have been through, is what keeps me going.
That is how I cope - I get to bring my children home."
We wish Susan and her family all the very best and thank her for speaking to us so honestly about the challenges her family faces.