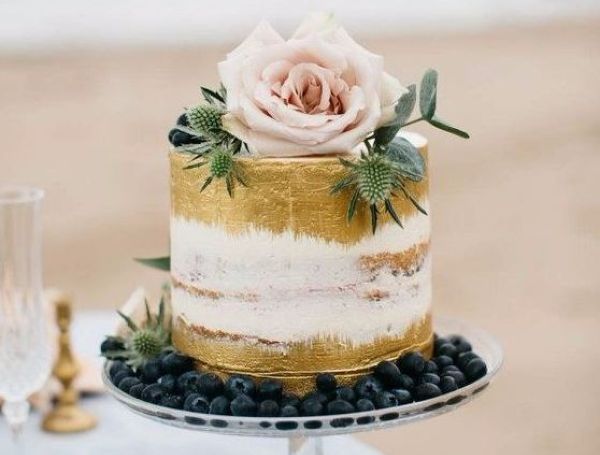 Wedding planning is no joke, ladies.
No stone can go unturned, and no cake should go untasted - EVER.
However, it can be hard to know what to look for in a wedding cake, especially with so much other planning going on around you.
Lucky for you all, we've done the research and hard working, so you don't have to!
How does a gorgeous metallic wedding cake sound? Perfect, we know.
Check out these stunning confectionery creations, all featuring a splash of our favourite metal.
1. Watercolour Wonder
2. Something Blue
3. Marble Madness
4. Copper Crush
5. Flower Power
6. Splash of Silver
7. Rose Gold Butter Cream
8. Delicious Drip Cake
9. Golden Macaroons