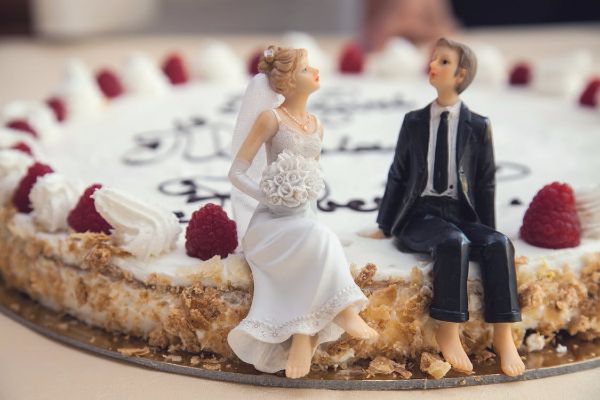 Planning a wedding is a serious project, from dresses to venues - no stone can go unturned.
An important centre piece to any wedding is usually the cake, whether it is a simple choice, or more outlandish - they're always special.
It can be difficult to decide on a wedding cake design, so we decided to do the work for you!
Check out these gorgeous cakes, and get ready to feel inspired:
1. Drip cakes
The drip cake is one of the hottest trends in wedding confectionery for 2017, and we are delighted. From classic chocolate for a hint of deliciousness to gorgeous metallic drips, there is one to suit every bride's style.
2. Rustic vibes
Peel it back a bit with a rustic wedding cake. These gorgeous creations almost look unfinished - but in the best way!
3. Unicorn cake
OK we appreciate that this trend may not be for everyone, but if yoyu are feeling a little mystical - why not try a unicorn cake? We can guarantee that all of your little guests will LOVE it.
4. Black out
This is a rather alternative choice of cake, but it has grown in popularity in recent years. A simple, black wedding cake with some simple flowers as a topper can be really gorgeous.
5. Keep it classic
Sometimes, the most simple cakes are the most amazing. Try to keep the pastel hues throughout, for a really soft and special cake.