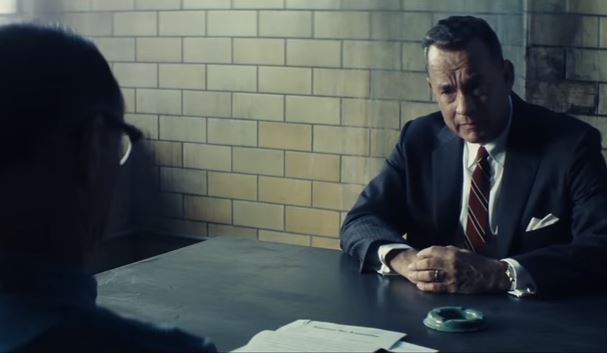 Bridge of Spies is out this Thursday, and you might want to pre-order your tickets because we predict this one is going to be very popular!
Directed by Steven Spielberg, the movie is a dramatic thriller which tells the story of James Donovan (played by Tom Hanks), a Brooklyn insurance claims lawyer.
Donovan finds himself thrust into the centre of the Cold War when the CIA sends him on the near-impossible task to negotiate the release of a captured American U-2 pilot, Francis Gary Powers.
The story is based on the book of the same name, although another account of the incident was published in 1964 titled Strangers on a bridge: The Case of Colonel Abel and Francis Gary Powers.
As well as Hanks, the film stars Mark Rylance, Amy Ryan, Alan Alda, Austin Stowell, Domenick Lombardozzi, Sebastian Koch, Michael Gaston and Peter McRobbie.