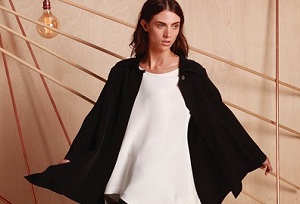 From Simone Rocha to Louise Kennedy, Irish designers have been taking the fashion industry by storm in recent years – and Brown Thomas has emerged as a pioneer in showcasing our homegrown talent.
Following on from the success of previous years, Brown Thomas is set to unveil the fifth year of CREATE, a celebration of Irish innovation and design.
The event takes place on Tuesday, July 7, at 10am in Brown Thomas' Grafton Street store, and will showcase designs from the likes of Mariad Whisker, Richard Malone, Derek Lawlor, Aisling Ahearn, Jill De Burca, Rebecca Marsden, Bláithín Ennis and Vivien Walsh.
In all, up to 50 designers will be displaying their unique and innovative designs at the event which, in previous years, has been the launching pad of such celebrated Irish designers as Heidi Higgins and KDK.
Looking ahead to the event, Brown Thomas Fashion Director Shelly Corkery said: "This year we are also delighted to be able to celebrate the Year of Irish Design by including new categories such as Menswear, Footwear and Craft, and having CREATE in all of our stores."
This sounds like an event not to be missed for fashion lovers. For more information, visit the website at www.brownthomas.com.