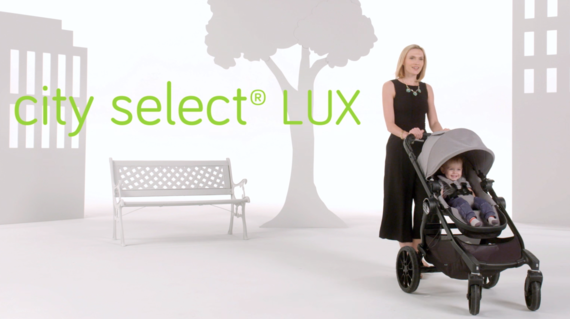 The Baby Jogger City Select LUX was a breath of fresh air in comparison to my original pushchair. There were a few features that stand out and made it an easier and more enjoyable experience above other pushchairs I have used.
Firstly the LUX pushchair is easy to assemble and fold which makes the struggle of leaving the house with a young child/children that little bit smoother and less stressful. Which is beneficial to all parties involved!!
The handlebar is very comfortable and adjustable at the push of a button, accommodating different heights.
The suspension in the wheels allows for an easy ride for both. Particularly when travelling over bumpier surfaces. As the wheels are not air-filled you don't need to worry about pumping them up every couple of months and the front wheels can be set to swivel or locked depending on the terrain.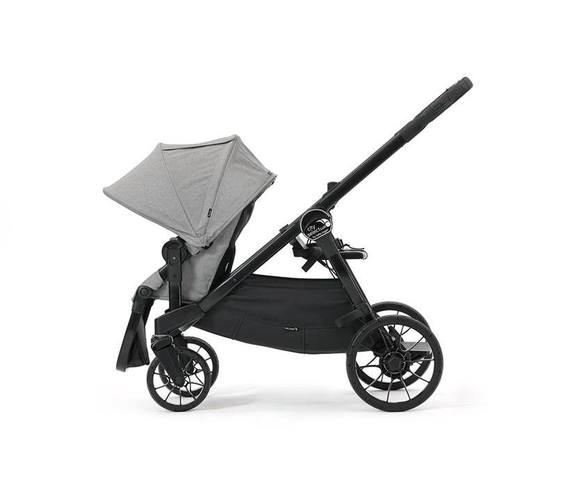 I also love the seat, it seems to be very comfortable (confirmed by my 3 year old child) and the straps are secure and padded ensuring an enjoyable ride for the passenger and ease of mind for the mum! The seat is easily adjustable from a seating position to a laying position. The only thing I found difficult was adjusting the straps as your child grows.
I really appreciated the little peek-a-boo window so you can have a peep when your child is that bit bigger and facing outwards watching the world go by.
Like any mammy I appreciate additional storage when heading out and about with the little ones. This pushchair offers ample storage with the bottom canopy which you can access from all sides and a secret zipper pocket at the back of the seat.
The hand/brake/decelerator is a nice safety feature for when you are travelling downhill to allow added control.
One of the most important benefits in my opinion is that if you do decide to expand your family there is an option to convert it to a double/triple buggy with a bench seat option for a bigger toddler. There are 20 different seating options allowing you to find the most comfortable for both you and the kids!
Find out more deatils about the City Select Lux
here