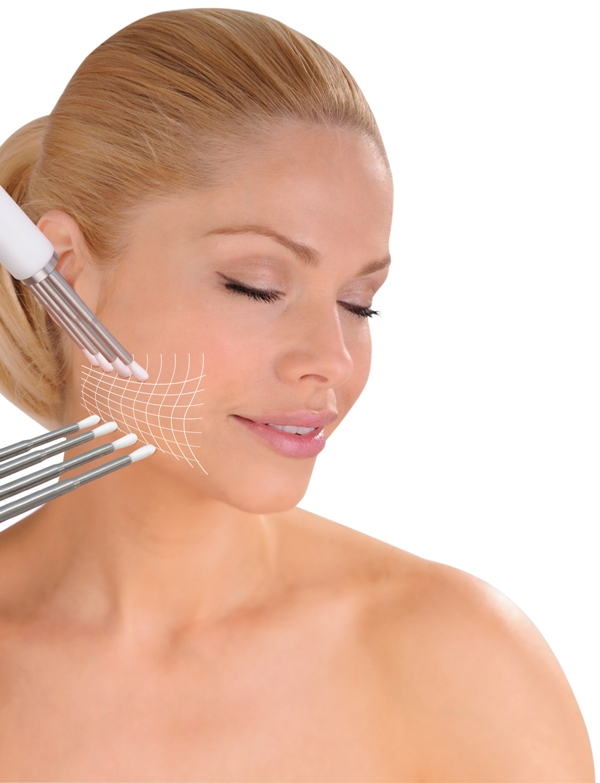 As women get older, they begin to lose muscle definition around their jaw line. Unlike other signs of ageing, such as crow's feet and fine lines, there are no creams that effectively target jawline muscles.
CACI has cleverly devised a targeted muscle workout for the jawline with its new CACI Jowl Lift facial that produces immediate and highly effective results. This treatment is a 30 minute, risk-free, non-intrusive and non-surgical procedure. After the treatment your skin will look and feel revitalised and toned, taking years off your face.
The new CACI Jowl Lift facial uses new Quad Probe applications designed to double the lifting action of the CACI treatment system. This enhances results and reduces treatment time. The Quad Probes will improve the appearance of sagging jowls as they have been specifically developed to target jawline muscles. Tiny electrical impulses are emitted from the Quad Probes to firm, lift and redefine facial contours. This is used in conjunction with unique serum filled cotton buds that contain a powerful skin firming formulation.
This treatment is completely painless. Some clients might feel a slight tingle or metallic taste but this is completely normal. For best results a course of 10 treatments is recommended over a 5 week period. This may vary depending on the client's individual needs.