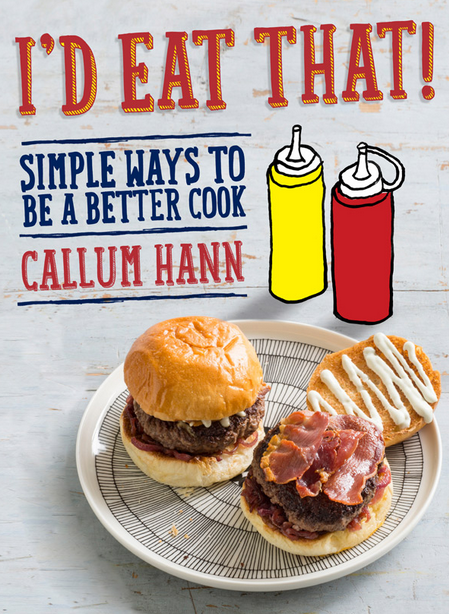 Cooking shouldn't be hard work, nor does it have to be. Mums who struggle in the kitchen can often feel like they are being left behind as their foodie friends natter on about their latest cooking achievements, but not anymore.
Celebrity cook and author Callum Hann's cookbook I'd Eat That: Simple Ways to be a Better Cook is perfect for beginner and unconfident cooks.
Following on from his first book, The Starter Kitchen, Callum's second book brings us a collection of delicious, easy and, most importantly, achievable recipes.
With over 90 gorgeous recipes, including braised chicken, salted caramel popcorn fudge, cherry fool, strawberry shortcake and chilli con carne to name a few you will never be short of ideas of what to cook. Callum hits all the right foodie spots, covering big breakfasts, exciting salads, foolproof desserts and mums ever favourite time-saving dinners.
It is not just a book of recipes though, it also has an abundance of advice on how to shop for certain ingredients, how to cook them, what flavours work together, how to keep your cool when it comes to cooking, tips on what's in season and when, the best way to entertain and principles on how to become a better cook.
Founder of Sprout Cooking School, Callum also came second in the second series of Masterchef Australia and travels around the continent sharing his love of food and his passion for cooking.
Callum wants his readers to become "a better cook, a more knowledgeable cook, and a happier cook" and his cookbook will become your best friend, especially if you are a little inexperienced when it comes to the kitchen.