Calvin Klein Fragrances has announced the newest additions to its Eternity portfolio with Eternity Eau de Parfum Intense for Her and Eternity Parfum for Him. Bringing a renewed spirit to this iconic love story, the new juices are an olfactive evolution of the deepened intimacy between two lovers. While still paying homage to the original fragrances, the new compositions are intensified—inspired by a passionate romance at sunset. Join us in turning the page for the next chapter in this eternal love story.
The latest adaptation of Calvin Klein's Eternity campaign continues to celebrate the romance of an iconic couple: health activist, entrepreneur and model Christy Turlington Burns alongside her husband, director, writer, producer and actor Edward Burns. Turlington-Burns starred in the first Eternity advertising campaign during its 1988 debut, with Burns later joining her to create the ultimate manifestation of eternal love and faces of the Eternity franchise.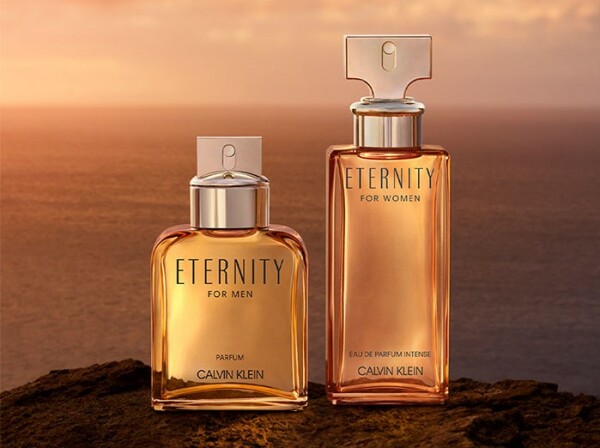 Captured on a California beach at sunset, the striking black and white imagery, shot by photographer Lachlan Bailey, evokes an intense intimacy between two lovers. As they lay in the sand, holding their bodies close, they surrender to their enduring passion for one another.
Inspired by a passionate romance on the beach, the fragrances leave behind notes of sensual spicy florals and a masculine, edible fougère trail. An expression of eternal love, the compositions elicit intense sensuality.
ETERNITY Eau de Parfum Intense for Her: A Reinvented, Spicy Floral.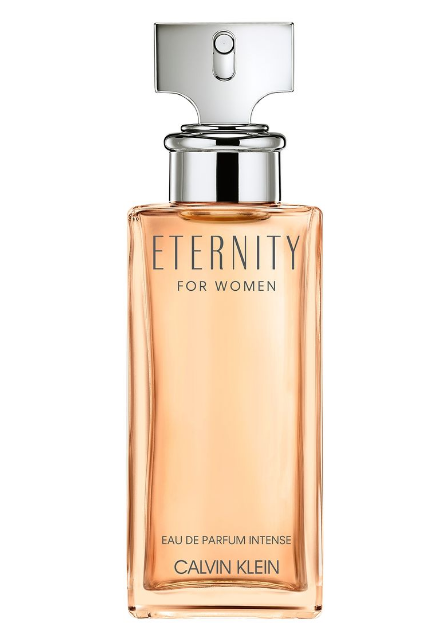 Eternity Eau de Parfum Intense for Her builds upon the franchise's floral predecessors while developing a captivatingly modern, sensual and spicy floral signature. Unique and ultra-feminine, the fragrance opens with an intense bouquet of Turkish Rose Ultimate. Heightened by Pepper Sichuan at the heart, it is rounded out by notes of Jasmine Sambac Absolute at the base. The clear juice is housed in a rosy nude lacquered glass and corresponding outer carton, evocative of the sensual warmth felt on the beach at dusk.
ETERNITY Parfum for Him: A Fougere Gourmand.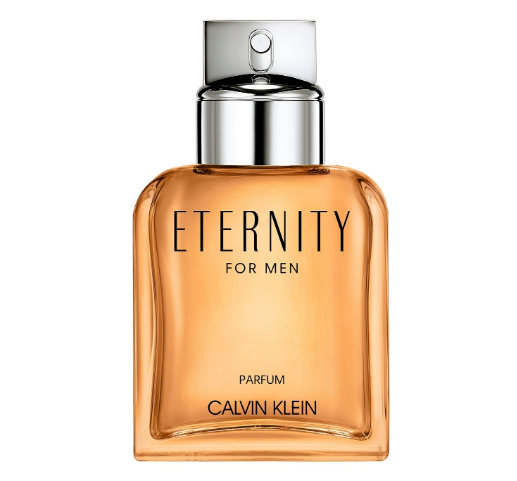 Luxurious and masculine, Eternity Parfum for Him opens with a burst of freshness from Organic Lavender. Rhum Extract adds a bold, boozy twist at the heart, while Vanilla Absolute infuses warmth at the base. Together the notes create a rich yet faceted fragrance with an addictive, edible fougere quality. The juice is housed in a cognac-lacquered glass reminiscent of a brilliant setting sun. A striking black outer carton only adds to the rich sophistication of the fragrance.
Eternity Eau De Parfum Intense For Her and Eternity Parfum For Him will be available from Brown Thomas, Boots and select pharmacies nationwide and online now.
ETERNITY Eau de Parfum Intense for Her:
50ml | RRP: €83.00
100ml| RRP: €107.00
ETERNITY Parfum for Him:
50m| RRP: €77.00
100ml RRP:| €89.00