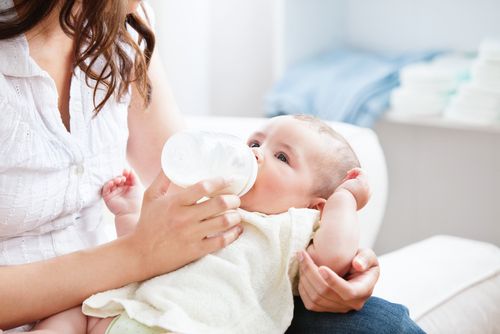 Reannon Spencer didn't think going to her local supermarket to purchase some baby formula would end up being such a difficult task.
The mother of three decided to go to her nearby Woolworth's in Thurgoona, Australia to buy some formula for her newborn.
After searching for the formula along with the store manager in her local Woolworth's in Australia, she was told the formula wasn't in stock anymore and the manager didn't know why.
The mum-of-three decided to e-mail Woolworth's Head Office and eventually got a phone call from the company's Manager of Baby, Formula and Needs.
The Australian mother asked why the shop no longer stocked the newborn formula and the male manager responded saying that there was no demand for it and she should be breastfeeding anyway.
"He first started to explain to me the reasons why Woolworths couldn't supply the stock. He then said to me he didn't feel it was a needed product… and when I queried… he told me there isn't a lot of newborn formulas on stock because newborn babies should be breastfed."
Reannon went onto to post her experience online and the story has now gone viral.
"I don't think he has the right to challenge why I've chosen to bottle feed my baby. It's a hard enough job as a parent as it is, let alone being challenged on how you feed your child."
Reannon has gone on to say that after sharing her story, she has since received a formal apology from Woolworths.
Woolworths have publically stated that they stock a wide range of baby formula in their stores and believe mothers should be supported in their choices, "…whether that be formula or breastfeeding."