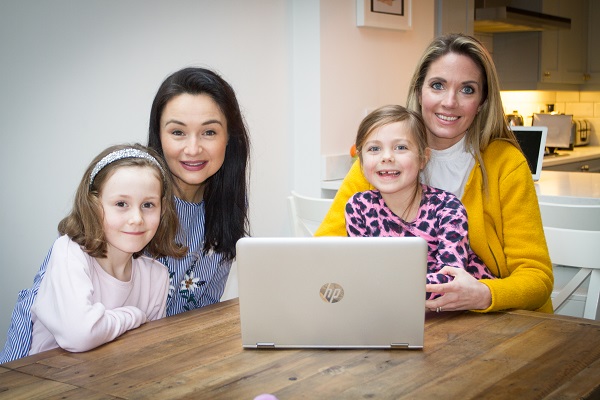 As mums, we're all in this parenthood experience together – and so, every now and again, it's good to get together to swap stories, and encourage and inspire each other.
If your ears have just pricked up, then the forthcoming Mum Talks event is right up your street.
Organisers Lucy and Kara are calling on mums to come along to the first Mum Talks event, on March 7, for an inspiring and empowering discussion on motherhood in a friendly and comfortable atmosphere.
The aim of Mum Talks is to give mothers the tools to navigate all aspects of life as a mum - from parenting and home life to work. The goal is to inspire confidence in mums as they adapt to life as a stay-at-home mum, or prepare to head back into the workplace.
Topics discussed on the day will include career confidence, fashion and makeup, mindfulness for mums, creative development, health and fitness.
Speakers on the day have been announced as: Sinead Brady from A Career to Love, Elaine Tipple from Platinum Pilates, and Sarah Keogh who is one of Ireland's leading nutrition experts.
The first event will take place at House, Leeson Street, Dublin on Tuesday, March 7, from 11am to 12:30pm.
Mums are invited to come along with or without their babies, to enjoy a morning of inspiring talks and interaction with other mothers.
Tickets are priced at €25, and can be purchased through this link.
You can also find updates on the Mum Talks Facebook and Instagram pages.