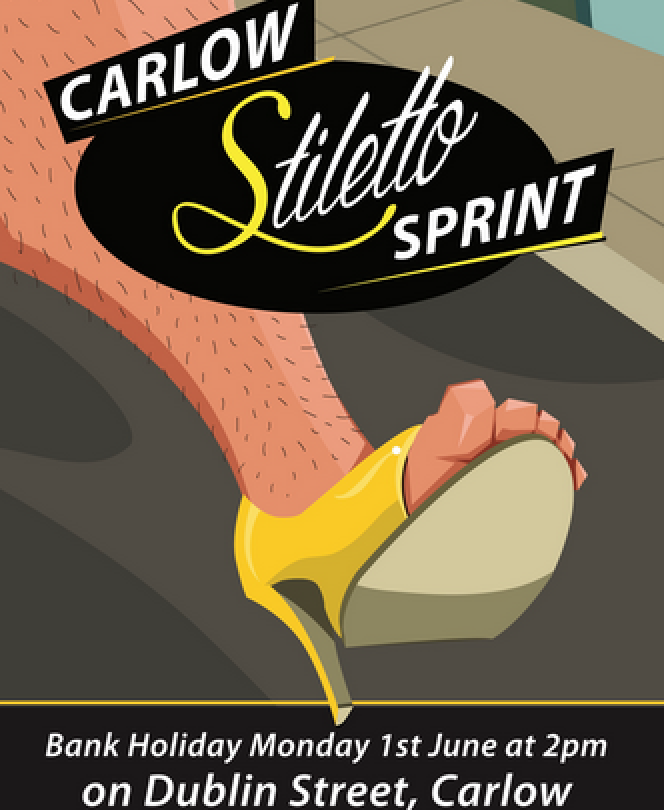 This June Bank Holiday, the men of Carlow are being called to beg, steal or borrow a pair of heels and run through the streets of Carlow town all in the name of charity.
Taking place on Monday, 1st June, the Carlow Stiletto Sprint has fast become one of the most popular events in the Carlow Arts Festival programme and it is not surprising why.
Three local charities - Carlow Order of Malta, Asante Eye Charity Kenya and Chic and Cheerful - in partnership with UNUM Ireland and Carlow Arts Festival take on the running of Carlow Stiletto Sprint each year and they want 2015 to be bigger and better than ever!
The event promotes positive mental health by encouraging the whole community to come out and get involved in a fun and laughter-fuelled event which will hopefully raise much needed funds for these charities.
Shoes will be provided on the day at a pop-up boutique on Dublin St. where the men will can also get a little dolled up to ensure they look their very best.
Registration will happen on the day at the pop-up shop and prizes will be awarded to overall winner, runner up, best effort, best pimped shoe and best dressed.
For more information, click here.