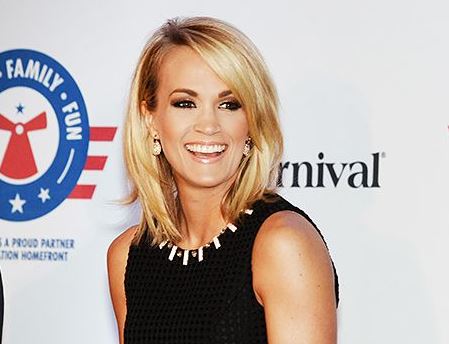 Carrie Underwood is adding to her adorable home movie collection with her latest Instagram post.
The country music star has been sharing pictures of her son Isaiah enjoying the summer sunshine and everything that goes along with it.
This time, the singer captured the 17-month-old as he prepared for a big dive into his paddling pool.
The giddy toddler is seen making a running jump into the pool but ends up achieving more of a belly flop.
Captioning the post; "Summertime splashes! #BellyFlop", Carrie posted the adorable video on Saturday to her 4.3 million followers.
Even though his dive might not have gone how he wanted, Isaiah received great praise from his dad Mike Fisher.
"Nice belly flop, buddy!"
This is the latest home video that Carrie has shared on her social media as she has been capturing adorable moments with her little boy.
From blowing strawberries.
To giving mum kisses.
Carrie recently posted this gorgeous picture of Isaiah, gushing about life as a mum.
"He soaks in the sunshine... I realise that he is mine... I don't deserve such sweetness!"
SHARE these sweet snaps.