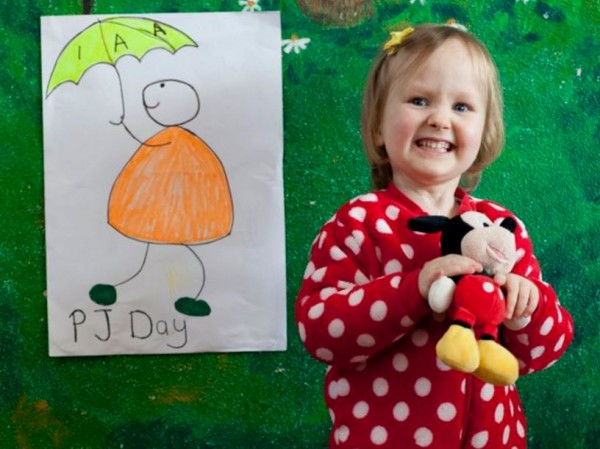 Does your little one hate getting dressed in the morning? Do they squirm and fight every attempt you make to take off their pyjamas and put on something suitable for crèche?
Well, tomorrow, Friday, 4th March, will be the one day when not only will you avoid this struggle, but you will also be able to help raise much-needed funds for Irish Autism Action.
National Pyjama Day, being run by Early Childhood Ireland is a fundraising initiative where toddlers and young kids are encouraged to wear their pjs to crèche or preschool.

"Charities like Irish Autism Action (IAA) need our help more than ever. Funds raised through PJ Day for IAA are being directed by the charity into practical training and awareness building for autism, in addition to supporting their Step Ahead programme which provides direct intervention and parent training for families of children with autism," explained Teresa Heeney, Early Childhood Ireland CEO.
"It's a win win for everyone involved."
For more information and to get involved, click here.
SHARE to spread the word!