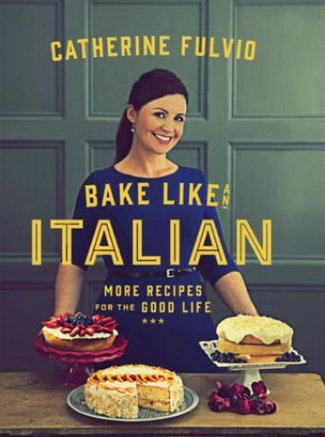 With Catherine Fulvio's new cookbook Bake Like an Italian you won't have to leave your house to experience the true taste of Italy. She definitely has an advantage for creating these incredible recipes though – her husband is from the beautiful country. S
o, with this in mind, you can be safe in the knowledgde that they are authentic and true to their origin.
While travelling in Italy researching for the cookbook, Catherine discovered that it was traditionally the nuns who were the guardians of Italian baking. The convents competed against each other to create the finest breads and pastries to please the priests. Produced on religious holidays and presented as gifts to priests and noble families, these recipes eventually became tradition in homes all over the country. Her cookbook reveals the secret techniques, tips and special ingredients that make Italians the best bakers in the world so that you too can produce top quality baking.
The easy-to-follow, stunning book is full of traditional recipes including fried pastry strips dusted with sugar that were originally enjoyed at carnivale, just before Lent. There is even a recipe for Neapolitan mini dough balls that are considered to give good luck. Back in the 12th century, these were given to noble families at Christmas to thank them for their charitable donations. Not only will you learn to cook delicious and flavoursome recipes to delight all taste buds, you will also learn a lot about the history of cooking in Italy.
One favourite from the book is the recipe for Lady's Kisses, which got their name because they were considered to look like the lips of a woman. Another is the recipe for Calzone – easy recipes are always a delight to cook. We also love the Tuscan bread recipe - served with tomato soup it is absolutely scrumptious.
This is a cookbook that will be loved so much it will end up with dog ears and torn pages from so much use.
Catherine is one of Ireland's top television culinary stars and is the proprietor of the Ballyknocken House and Cookery School – so you know you are in safe hands.