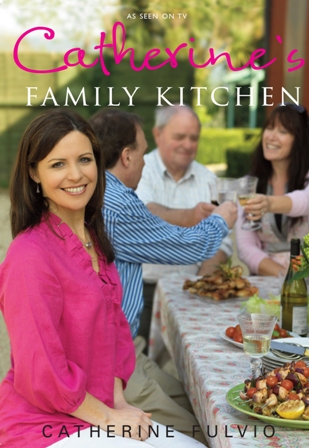 As a mother of two young children, with a TV series and her own cookery school at Ballyknocken House, Catherine Fulvio is well used to cooking family meals even on the busiest of days. Catherine draws on her own experience as a busy mum to bring you over 100 family-friendly recipes in 'Catherine's Family Kitchen'.
Her first book, 'Catherine's Italian Kitchen' was a collection of recipes inspired by her time spent in Italy with her Italian husband and was a huge success, however Family Kitchen may have more of an appeal to your average mummy cook. There is a wider variety of recipes and has every area of family dining covered from quick suppers to barbeques to desserts.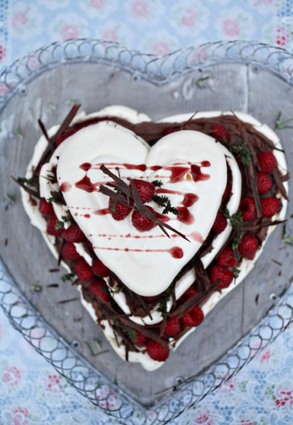 There are lots of practical suggestions made throughout the book including her
five ways with…
method which offers simple variations on family favourites from soups to pasta dishes. The book also opens with a useful list of kitchen essentials and five ways to chop your veg.
The soup selection will no doubt prove to be very popular with mums this winter. The Roasted Yellow Pepper Soup and Tomato Soup looks fabulous with one half bright yellow and the other bright red, and will have both kids and adults impressed when you serve it on the dinner table.
There are plenty of family favourites across the book that have been tweaked to make for a more exciting meal. Cod Fingers with Mushy Peas and Roasted Sweet Potatoes is a slightly fancier version of fish and chips and is bound to be a hit with the whole family. Asian Roast Chicken is a nice twist on your ordinary roast chicken and children will love the Turkey Koftas with a Korma Sauce, especially if served on skewers.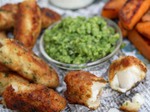 There is also a lovely selection of desserts and the gorgeous photos will have your mouth watering instantly. Our favourite is the
Thyme-infused Raspberry and Chocolate Meringue Tower
which definitely has the 'wow' factor and would be a wonderful dessert to serve at a dinner party. If you're looking for something a little more kiddie-friendly then the
Peach and Hazelnut Yoghurt Lollies
look like a lovely treat for kids or you can't go wrong with something chocolatey like the
Mini Chocolate Pots
.
'Catherine's Family Kitchen' is published by Gill & Macmillan for €22.99 / £19.99.