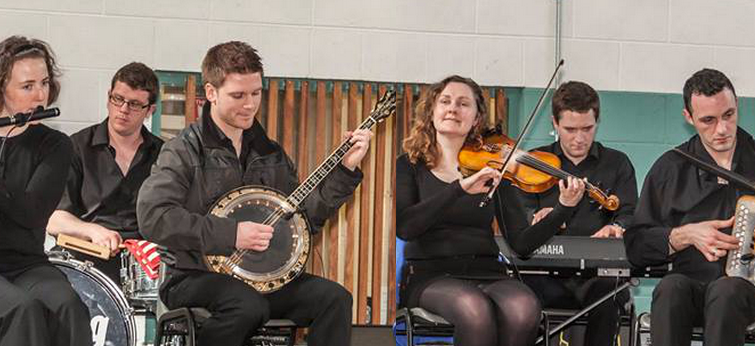 Taking place on Friday, 20th February at the Irish National Events Centre in Killarney, The 5 Counties Ceilí Band will be helping to kick start your weekend with some toe-tapping tunes.
Set up in May 2006 to play for a Ceilí in the Abbey hotel in Ballyvourney Co. Cork from there the invitations came a plenty to play at Ceilís, festivals, parties and concerts throughout the country and abroad.
The band is noted for its unique sound combining rhythm drive and lift with an orchestral element. With various names to their group, 'The Five Counties Ceilí Band' the band are called the 'Five Counties' because members of the band come from five different counties including Cork, Clare, Waterford, Limerick and Antrim.
The band members are:
Alan Finn: Box (Cork)
Mairead Fitzgibbon: Fiddle (Cork)
Aileen O Callaghan: Fiddle (Cork)
Tara Breen: Fiddle (Clare)
Rory McMahon: Concertina (Clare)
Noel Clancy: Drums (Waterford)
Eoin O'Sullivan: Banjo (Limerick)
Francis Ward: Piano (Antrim)
Humphrey Murphy: Flute (Cork)
Siobhan Hogan: Flute (Clare)
Location:
Irish National Events Centre (INEC)
Muckross Rd,
Killarney,
Co.Kerry ,


Dates and times:
20th February 2015 10:00 pm
Tickets:
€10 available here