It's breastfeeding awareness week, and while there is so many amazing initiatives being carried out by advocates, there's still a long way to go in getting the support that is needed for women to breastfeed comfortably and safely in Ireland and the UK.
Recent studies by the NUK show that over half of women who do choose to breastfeed their baby, end up finishing their breastfeeding journey prematurely. There are a number of reasons for this, including insufficient milk supply, stress and latching issues. 27% said that the reason they ended their breastfeeding experience was because they tried but it just didn't work out for them, while another 27% said it was due to lack of support from their partner.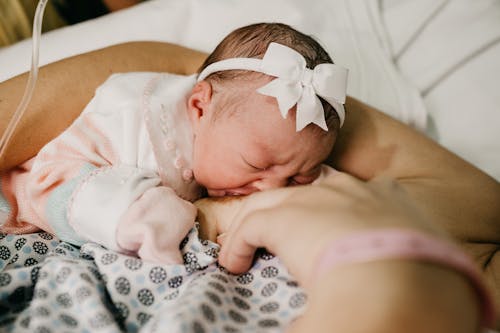 Breastfeeding in the workplace is also a significant issue for new mums, meaning that many of them stop breastfeeding on the return to work regardless of the WHO advice to breastfeed your baby until at least 6 months old.
A 2016 survey puts tis drop off in workplace breastfeeding down to a number of factors; Culture, supports and information provision, returning to work and feeding in the workplace. The data collected from the study shows that Irish women still do not feel accommodated to breastfeed in the workplace. The measures are either not in place, or the woman does not feel comfortable broaching the subject with her employer.
Which is why projects like Breastival are so important to highlight during this breastfeeding awareness week.
A unique, award-winning festival which aims to support, normalise and celebrate breastfeeding as part of everyday life, Breastival has been running since 2017. It's open to mums, friends, family and supporters and is a place to educate ourselves and each other about, and celebrate breastfeeding
Founded by mothers in Belfast, this festival is designed to be a positive space in which to respond to the low breastfeeding rates and address the issues that continue to make these rates plummet.
Ideal to build a network of families and to learn about the latest innovations in breastfeeding, the festival is happening largely virtually this year, with workshops, talks and sessions with international experts available to all the public. A fantastic way to combat the isolation that can sometimes come with breastfeeding – particularly for rural mothers – Breastival is a wonderful innovation for and by mothers.
They have a range of events available this year in a mixture of streamed and live talks. Some of the upcoming highlights include:
For anyone who ever felt their way didn't "count". Meet other Mums who express, combi-feed, use shields, SNS or any other aids. Every drop of human milk counts and you deserve to be proud whatever way you feed your baby.
The vast majority of families will use infant formula at some point and we all deserve unbiased, evidence based information on the facts, free from commercial influence. Join this session with Shel Banks IBCLC, Infant Feeding Specialist whose main work is with families of unsettled babies, and families of formula feeding babies, championing evidence-informed practice.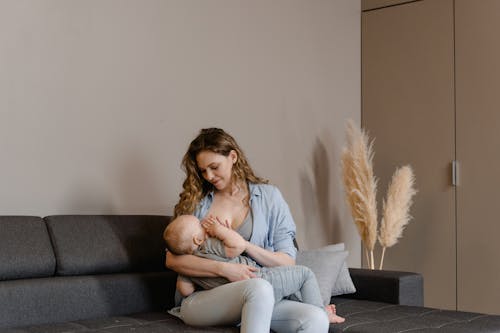 "Life with a new baby" workshop will give you a chance to explore new-born behaviour, what this might mean for you in the early days, and how you can help baby adjust to their new surroundings.'
Learning outcomes include:
1. Identify how babies experience the world in the early weeks.
2. Discuss new-born behaviour – relating to 'what is normal'.
3. Devise strategies to help baby adjust to their new surroundings