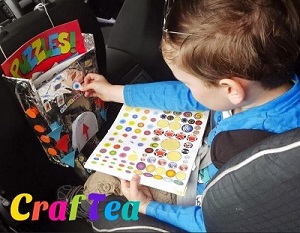 Here's one rainy day craft that the kids will love to make. This rocket ship is multi functional, you can use it to store books, etc., on the back of the car seat, and also the kids can spend time decorating it with stickers on the journey. With a few simple household items, it's great fun to make and also to get the kids even more excited about your next car trip.
What you need:
Old Cereal Box
Tin Foil
Cellotape
Scissors
Twine
Two empty toilet rolls
Red tissue paper/crepe paper
Stickers
Instructions:
1. Cover your Cereals box with tin foil completely.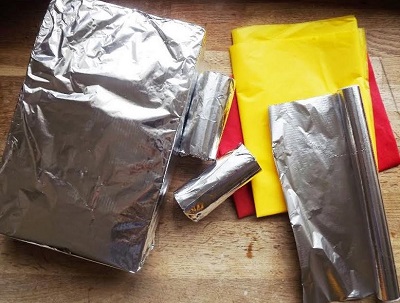 2. Cut a square out on the front panel so that you will be able to see the books.
3. Cut two holes in the back panel at the top and thread through some twine, and tie a knot on the inside of the box to hold it in place.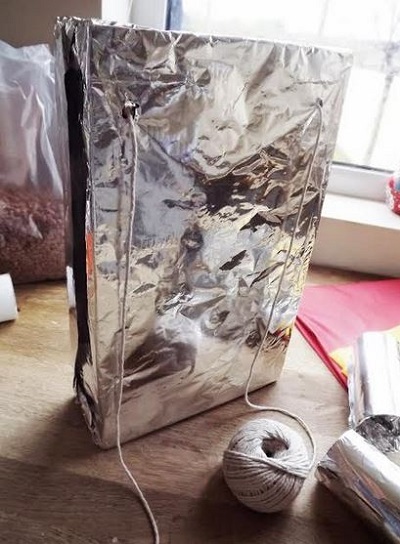 4.
Cover the toilet rolls in tinfoil, and tape onto the botton of your rocket ship.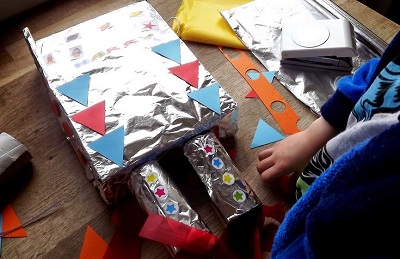 5. Cut out strips of red tissue paper and stick onto the inside of the toilet rolls.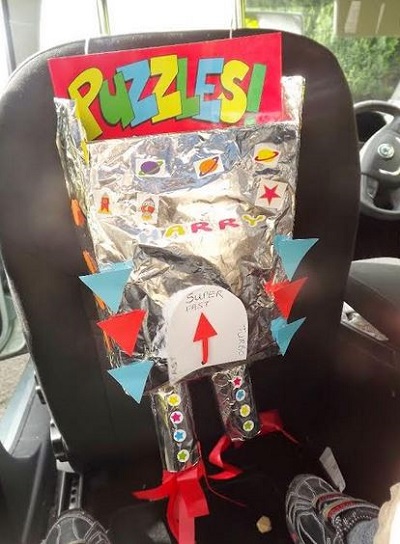 6.Decorate with stickers etc.. as you wish!