Are you around Cork with kids in the next few weeks? If so, Cork County Council have come up with a really fun initiative for kids to try out while their parents soak up a little of the city's cultural and historical attractions!
Cork's Playful Culture trail invites you to visit lots of the city's museums, galleries and attractions along with their lovely green spaces, all while the kids fill out fun activity sheets to explore the city's culture and heritage spaces! They can amuse themselves with colouring activities, scavenger hunts and much more while you get to see some of the city's best spots!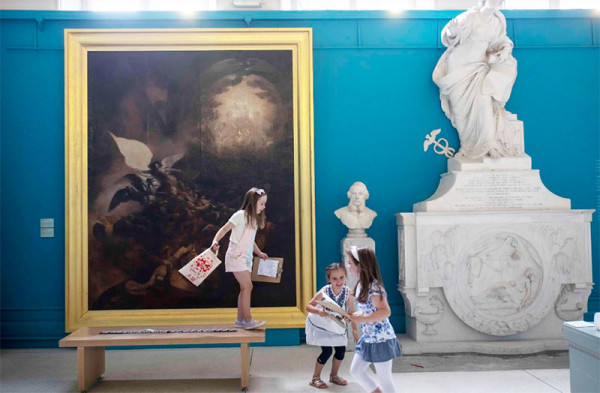 You can pick up their goodie bags that include colouring pencils, a Pure Cork pencil, a themed bookmark and the Playful Culture Trail Map at the museums, galleries and attractions on the trail and then each museum will give you their unique activity sheet. Just bring your goodie bag everywhere you go to collect them all and tick off the list of playful things to do!
It's a great way for kids to become interested and involved in heritage sites from an early way as it allows them to engage in a beneficial but child-friendly manner. Participation in culture helps develop thinking skills, build self-esteem, and improves resilience as well as broadening horizons and encouraging curiosity.
Cork's 'Playful Culture Trail' features 30 child friendly places to explore the city's culture, heritage, and green spaces through play and is part of an ongoing commitment by Cork City Council to make Cork a more 'Playful City'.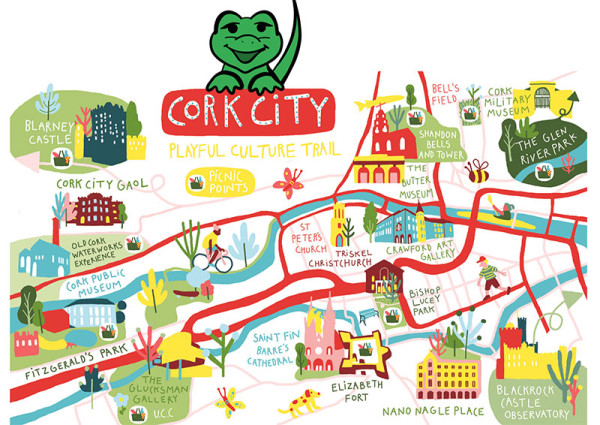 And the youth-centred approach doesn't stop there. On their journeys around Cork's cultural hubs, kids are encouraged to keep a beady eye out for 'Blaithín' - a cute and cuddly lizard who is the play trail mascot and will be playing hide and seek in lots of attractions. She can be found hiding all over the city!
Fun things to do include hopping on a bus into the city before exploring labyrinths at St. Fin Barre's Cathedral, designing costumes for superheroes at Crawford Art Gallery, finding out their Bog Age at the Cork Butter Museum, tracing tombstones at St Peter's Church, making daisy chains at Nano Nagle Place, enjoying the playground at the Old Cork Waterworks, and lots, lots more.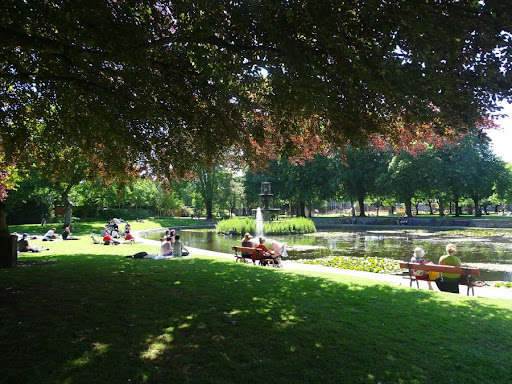 This weekend, is a special one for the Cork Playful trail, as it's superheroes and fairies weekend from the 28th to the 30th of August! If you and your family participate, you could be in to win an amazing prize! Simply post a photo of your faerie and superhero outfits on social media tagging #LetsPlayCork to enter and the winner will win an ultimate play day out in Cork city for 2 children and 2 adults, with entry to 4 attractions of their choice, a mini tea party with hot chocolate and pastries for the children and coffee for the parents at St Peters Cork and a €50 Vibes and Scribes voucher! The competition ends on the 30th August and winners will be notified thereafter.
Some must see stops along Cork's Playful trail include:
Blackrock Castle Observatory
Old Cork Waterworks Experience
Cork City Gaol
Cork Public Museum
The Glucksman
St. Fin Barre's Cathedral
Elizabeth Fort
Nano Nagle Place
The Crawford Gallery
St. Peter's Cork
Butter Museum
Shandon Bells and Tower
Blarney Castle
The Military Museum
Triskel Artist Centre