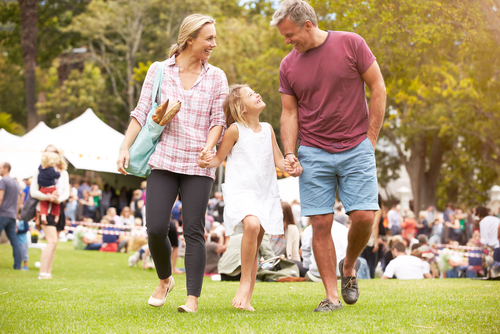 There are plenty of events happening across the country to keep both you and your kids happy and entertained.
1. Horrible Histories: Two new shows live on stage
If your little one is a fan of all things gross and disgusting or you fancy brushing up on your knowledge of history then the live stage performance of Horrible Histories would be right up your alley.
Click here for more information.
2. Doolin Folk Festival 2015
Taking place in Hotel Doolin, Co. Clare on the 12th and 14th June, the Doolin Folk Festival is the perfect excuse to get a babysitter and spend time with your significant other or catch up with the girls.
Click here for more information.
3. Ireland's first ever floating festival takes place this May
On Sunday, 31st May until Friday, 5th June, four barges will start their journey from Carlow to Borris carrying chefs, writers, musicians, photographers, artists and comedians on board.
Click here for more information.