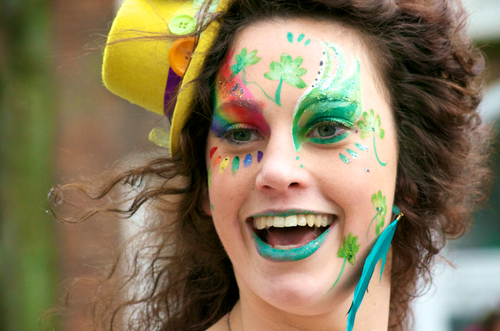 There is plenty happening across the country to celebrate St. Patrick's Day, this year.
Check out what's going on:
Co. Waterford
There is plenty happening in Waterford this Tuesday, 17th March. John Robert's Square will have a music stage from 12pm featuring W.I.T Traditional Music Society at 2pm, The Beachcombers at 3pm and High Hopes Choir at 3.30pm. Ireland's only reptile zoo, Cider Wasps Reptile Pop Up Zoo will also be there from 12pm - 4pm.
Co. Cork
There is plenty of free family fun taking place on the streets of Cork from Saturday, 14th to Tuesday, 17th March. There is something for the young and young-at-heart as you enjoy tasty treats on Patrick Street and the Grand Parade, listen to live music from the stage whilst dodging circus walkabouts and watching the comedy antics of the festival's street entertainers.
Co. Limerick
The largest parade outside of Dublin, takes place in Limerick. The St. Patrick's Day Parade starts at 12pm on Tuesday, 17th March at Connell Street. This year's theme is Spring - celebrating the carnival spirit associated with the season.
Co. Kilkenny
Treat yourself to a feast of traditional music at Kilkenny's Tradfest 2015 this St. Patrick's Weekend (Saturday, 14th - Tuesday, 17th March). Now in its third year, Kilkenny Tradfest will again take over the city for a St Patrick's Weekend full of craic agus ceol.
Co. Galway
2015 marks the 112th anniversary of the Galway St Patrick's Day Parade. Starting at Dominick Street and finishing at Prospect Hill, the festivities will kick off at 11.30am and finish at 1.00pm.
Co. Dublin
Street Theatre, Saturday, 14th and Monday, 16th March
Where: Across the city
Festival Big Day Out, Sunday, 15th March
Where: Merrion Square, Dublin 2
Time: 12pm - 6pm
Festival Céilí, Monday, 16th March
Where: St. Stephen's Green North, Dublin 2
Time: 4.30pm-7.30pm
St. Patrick's Festival Parade, Tuesday, 17th March
Where: Starting at Parnell Square, Dublin 1
Time: 12pm
Street Theatre, Saturday, 14th March
Where: Cow's Lane, The Old City, Temple Bar
Click here for full details of the Dublin events.