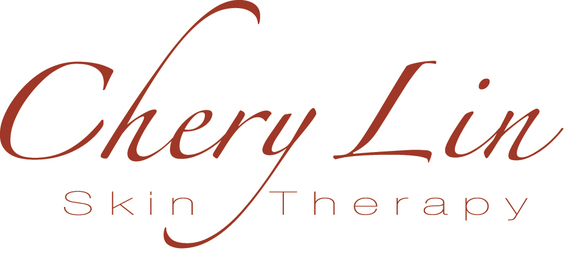 Chery Lin Skin Therapy, the Cotswolds based skin care company, is focused on treating your skin, body and senses™ as a whole with toxin free skin care through the use of kind, yet powerful, pure ingredients.
All products are fresh, hand made and designed to feed your skin using potent, nutritious organic ingredients. They contains no 'empty' ingredients, fillers or emulsifiers, just pure wholesome nutrients that will improve the texture and feel of your skin, strengthen and aid healing and promote natural blood flow for a healthy complexion.
We were lucky enough to try the Grapefruit and Orange Body Polish. With a sweet refreshing citrus fragrance, this body polish will smooth and decongest dry rough skin, tighten and stimulate circulation and soften all over. It contains Dead Sea Salt in order to deep cleanse and draw out toxins and dispel tension and stress with essential oils that help promote energy, balance and a positive outlook.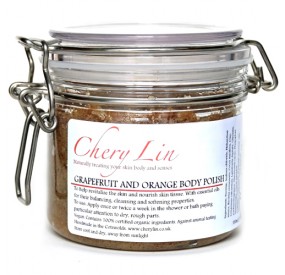 How to use:
Apply once or twice a week in the shower or bath, paying particular attention to dry, rough parts.
Always start at the feet and gently massage the scrub in a circular motion up the legs and body towards the heart (as this is the direction of circulation and works with the tiny veins that help move the blood towards the heart).
Rinse off and wash as normal.
Finish with a rich oil to moisturise, protect and smooth.
Use a body scrub no more than twice a week. Any more and you could be over exfoliating, potentially tearing and damaging the skin.
Ingredients:
Raw sugar, Dead Sea Salt, Sunflower oil, Castor oil, Coconut butter, White clay, Glycerine, Seaweed extract, Rhassoul clay, essential oils, Cocoa butter, Sea Buckthorn extract, Grapefruit seed extract. Contains 100% organic ingredients. Contains natural components of essential oils: limonene, citral, linalool, eugenol, benzyl benzoate.