Droichead Arts Centre is excited to announce that Leanbh Children's Festival, an arts festival for children and families in Drogheda and the North East Region will return and take place over four Saturdays and during the midterm in October. This year's Leanbh, in association with FLOGAS, with funding from Creative Ireland, will feature film, storytelling, stories on radio, podcasts on stage, theatre, science and magic.
This year's Leanbh festival will be a little different, with limited capacity for events, but it promises to be just as much fun as ever, with an exciting science/circus show, special screenings of short film SELKIE, stage performances of two of the best loved and most enduringly popular of Oscar Wilde's stories for children The Happy Prince and The Selfish Giant, storytelling sessions from Leanbh favourite Grainne Rafferty and a live podcast recording of a new audio drama.
Collette Farrell, Director Droichead Arts Centre commented "Droichead is committed to producing the Leanbh Children's Festival and even though the festival is scaled down from previous years, and adhering to all Government directives regarding Covid 19, we guarantee fun, creativity, inspiration, imagination and of course, lots of laughter."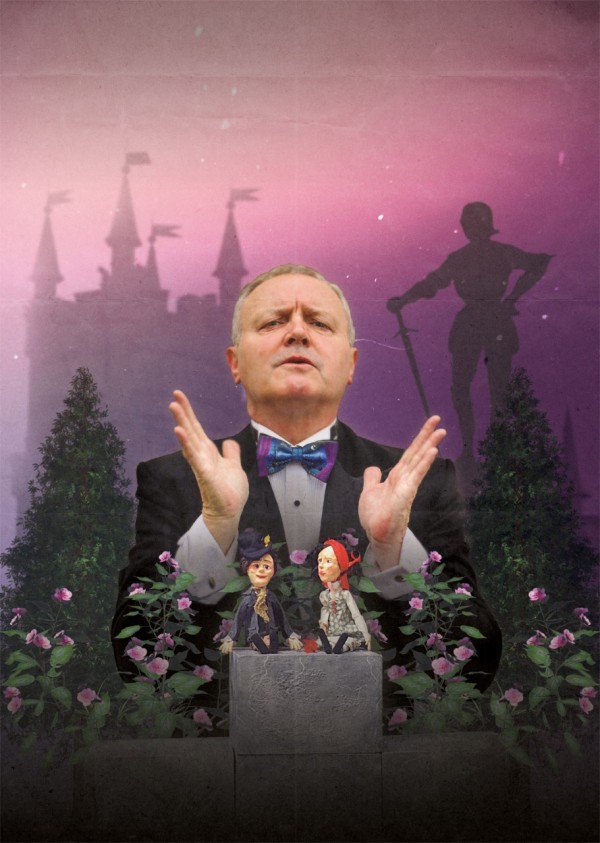 The programme includes the following:
SELKIE | Sat 3 Oct | 10am, 11am, 12pm, 1pm | Free
A short film, written and narrated by Grainne Rafferty, filmed and edited by Ewan McNulty, produced by Droichead Arts Centre, with funding from Creative Ireland. On the big screen for one morning, admission is free, but booking in advance is essential, no walk ups. A story of how a Selkie came to be in Clogherhead. A story perfect for the current times. (Selkies are mythological creatures from Irish, Scottish particularly in Orkney and the Shetland Islands folklore)
STORYTELLING WITH GRAINNE RAFFERTY | Sat 10 Oct | 11am & 1pm | €4
Grainne Rafferty is well known for her Leanbh storytelling sessions in Drogheda Library, but this year she will bring her tales of wonder and enchantment, mystery and mayhem to the stage of Droichead Arts Centre. Get ready to embark on a journey full of marvels and magic, with characters little and large, weird and wonderful.
SCIENCE CIRCUS SHOW WITH DR DEA BIRKETT RINGMASTER | Sat 17 Oct | 3pm | €8
Ever wanted to know how you balance a chair on your chin, if you can juggle liquid, or how circus performers eat fire? StrongWomen Aoife and Maria reveal the scientific secrets behind their astounding tricks. In a fun, lively and fast-paced family circus performance, find out how jugglers, acrobats and hula hoop artists use science to create their amazing acts.
Bewley's Café Theatre and the Wilde Garden Adventure present
THE HAPPY PRINCE and THE SELFISH GIANT by Oscar Wilde | Sat 24 Oct | 2pm & 5pm | €8
The Happy Prince is perhaps the best loved and most enduringly popular of all Oscar Wilde's stories. It is the bittersweet tale of a gregarious swallow who befriends a melancholy statue while en route to Egypt. The bird helps the Prince to alleviate the suffering of his poor citizens and in doing so learns profound truths about the nature of love and suffering. The Happy Prince is paired with a new production of The Selfish Giant, Wilde's delightful exploration of selfishness, love and redemption. Michael James Ford co-stars with well-known actress Bairbre Ní Chaoimh, along with three enchanting puppet children, created by Martin 'Gepetto' Cahill. Live music by Philip Dodd/Denice Doyle
B.U.D.S. (An intergalactic audio adventure with Tailtiu Theatre, Droichead's Company in residence) | Mon 26 Oct & Tues 27 Oct | 2pm & 5pm | €8
Originally created as a radio play to be broadcast during the lockdown, Tailtiu Theatre are excited to return to the Droichead Arts Centre for this year's Leanbh festival with B.U.D.S. Join the Bio Utility Diversity Squad as they venture to far off planets to explore, discover, and foster peaceful relations with other worlds. B.U.D.S. will be broadcast by Droichead Arts Centre in weekly segments, but before that, we will be offering audiences a chance to join live recordings of the show. On October 26th and 27th Tailtiu Theatre will be performing the entire series live on stage at Droichead Arts Centre for family audiences. Featuring live scoring by the voice cast, come peek behind the curtain and see how a radio play gets made, and discover new worlds with the colourful cast of B.U.D.S.
Sat 31 Oct and Sun 1 Nov. Duration 75 mins.
Join us at the Droichead Arts Centre this October for a 'Spooktacular' Halloween party. Follow the adventures of 'Winnie the Witch' and all her friends, as she tries to put a stop to Halloween! There'll be ghosts and wizards, magic and lots of Halloween fun at this frightful event, so make sure to wear your costume! Will it be Tricks or Treats at this party? Only one way to find out! Tell all the souls you know. See you there! Tickets on sale soon, a show for all the family to enjoy.
All shows must be booked in advance, there is limited capacity of only 40 seats available. Tickets are sold in pods of 2, 3, and 4, with every second row empty, and adhering to social distancing of 2 metres for more details on our Covid protocols click HERE
Full details on the festival and to book your tickets now, check out their website here.