You don't want to miss a second of your little one's experiences, especially their 'firsts'. You want to be there, camera in hand ready to document every moment. Life can get in the way of these precious moments. You might hear the doorbell or the phone ring, just before your child begins to peddle their bike for the first time. A rushed hour in the pool between work and dinner, could see your little one swim the width of the pool for the first time… the moment passing before it even starts.
These firsts are over so quickly, and all parents know that you can never get them back. That is why planning for the many firsts that your child will make, can ensure that you give them the time they deserve. The best way to do this is by spending quality time with your children in a place where they can safely experience their little adventures…and you won't miss a second of them!
Center Parcs Longford is an incredible place to experience the wonders of life with your children. Surround yourself with people you love, with grannies and grandads, or cousins and friends and put aside some time to visit this wonderful place.
Spend a lazy early morning in your lodge with your family, having breaky in the company of the stunning wildlife you might spot from your patio. Watch their little faces light up when they see Ireland's wonderful wildlife creatures for the very first time- and make sure to snap a photo. Take your children on one of the 200 activities available from woodland adventures to water sport activities. Go off the beaten track to Off Road Explorers, for their first exploration expedition.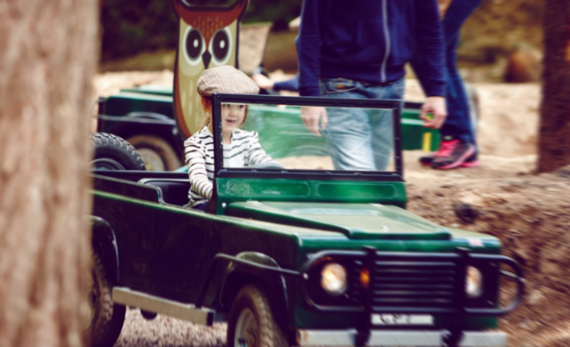 At Center Parcs, you can really put time and energy into experiencing your little ones' firsts with them- whether it be swimming in the water or on a forest family cycle. Between the soft sand and the muddy adventures, memories of your child's first outdoor endeavours will be well- documented and remembered at Center Parks.
Why not visit Center Parcs off-peak and get the whole family together so you can all relax and enjoy a wonderful famiy break? The lodges for the extended family offer the perfect space to enjoy your 'little ones firsts' and begin creating your new family memories together.
Visit Center Parcs Longford today, to
book an break today
for your family break full of firsts for you and your little adventurers!