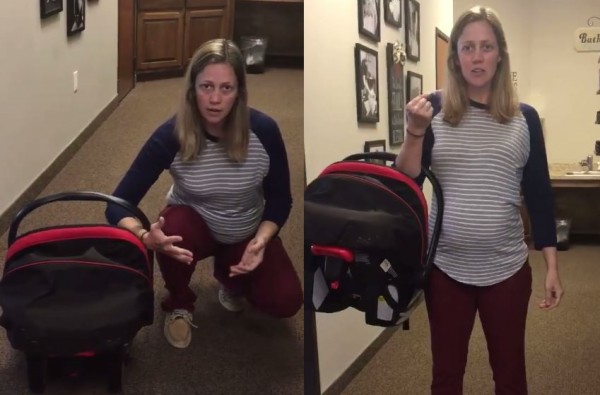 How many of us have noticed muscles where we never knew they existed, after becoming mums? Between lifting growing babies, to carrying around all of that heavy equipment, it can really take its toll on your body.
Lugging around your baby's car seat can be one of the worst culprits for back, neck, shoulder and hip pain – but this chiropractor reckons she knows how to tackle the issue.
Dr Emily Puente, of Bridge Family Chiropractic, took to Facebook to share an instructional video.
"Do you have a baby in a car seat? Would you like to know a way to carry them without hurting your back, shoulder or hips? Watch the video to see how!" writes Emily, in the caption.
In the video, Emily is then seen walking viewers through the process, with a tiny tot sitting in his car seat.
"Somebody taught me this before, and it's been the greatest thing that I've been shown," she says.
"What you're going to do is loop this arm in, that's closest to the car seat," she explains, pushing her right arm through at the very edge of the handle.
"Then what you'll do is, you'll turn your hand and grab right here," she added, placing her hand beneath the seat.
She then stands up, balancing the weight of the seat and the baby between her hand and her elbow.
"I will guarantee you that this is going to be easier for you to carry than it is like this," she adds, placing the handle of the seat in the crook of her elbow – basically, how we tend to carry it!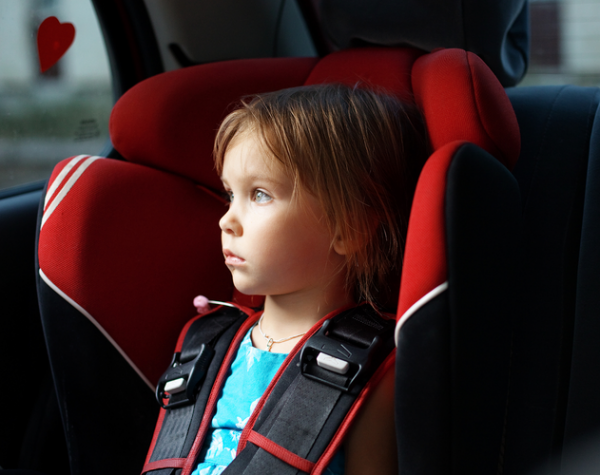 Emily reckons that the weight of the seat on your elbow, over a prolonged period of time, puts 'terrible' pressure on your body.
Now, while Emily's tip has garnered over three million views and 50,000 shares, there are some people who had difficulty with her demonstration – and she has had to clarify that it may not work out so well for everyone.
"Due to so many different makes and models of car seats, it is likely that this method won't work for all seats," she warns.
"This was merely an attempt to pass along a creative idea that was shared and works incredibly well for the majority of those who attempt it.
"I suggest being cleared by your medical professional prior to trying any new regimen, if you would like to ensure you are fit to perform actions like the one shown here."
Emily's video has, however, also received plenty of positive feedback.
Well, mums, you are the experts – how do you carry your seats?