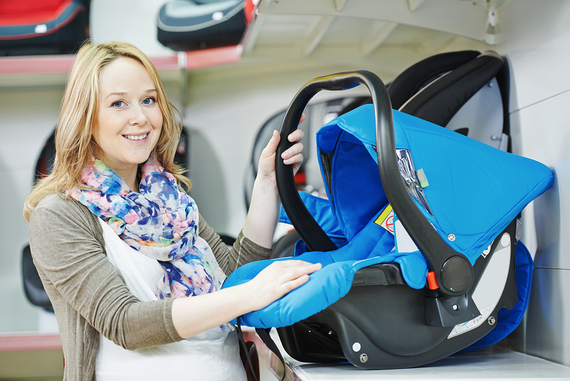 One of the most important items you will buy for your baby is a car seat. In fact, most, if not all, hospitals stipulate it a requirement when you are taking your baby home.
As it is the one thing that will protect your child in case of a car accident, it is vital you choose wisely.
Here are five things you need to keep in mind when purchasing a car seat:
Safety
When choosing a seat you need to make sure it is rear-facing, and sits in the back of the car. For a newborn baby, you want to get a seat with a maximum weight limit of 10kg. This is perfect for a baby up until the age of six months, when you will need to get a new one.
How easy is it to install?
Car seats can be tricky to put in the car. Some have a lot of fiddly bits that can make securing it pretty awkward. So, before you pay for it, make sure it has clear and easy-to-read instructions. While you might be able to get it in now, when it comes to putting your baby in it after the birth you will probably forget everything the shop assistant said.
Is it easy to clean?
While you might not be thinking about this now, it is important you decide on a seat that is easy to clean. If possible, go for one that has easy-to-wipe, removable covers. This will come in handy when your little one spits up.
Does it fit comfortably in my car?
Not all car seats sit in every car the exact same way. While some fit snugly others can look a little more awkward and unstable. Keeping this in mind, take the seat out to your car and see how well it fits. Don't forget if you have two cars to try it out in both.
This is also a great opportunity to see how well you manage to secure it in yourself.
Does it fit on the buggy?
The last thing you should consider is whether or not you want a seat that stays secure in the car or one that you can take in and out of easily. This depends on your lifestyle as many that come in and out of the car can be mounted to the frame of a buggy.