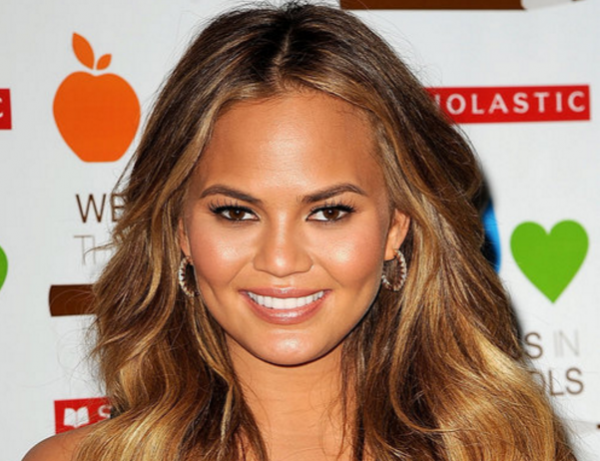 Just a week after giving birth and Chrissy Teigen is already being called a bad mum.
After welcoming new baby Luna to the world last week with a lovely Instagram post, Chrissy and husband, John Legend decided to have a date night and the people of the internet were not happy.
I went to dinner. People are pissed. Good morning! pic.twitter.com/oQ54mtet8c

— christine teigen (@chrissyteigen) April 24, 2016
Some people were not happy at all with comments like:
"Damn these so-called celebrities want to show off so bad after giving birth. Spend bonding time with your baby and not let the nanny or babysitter raise them."
These comments are all a result of the images released of the new parents out to dinner.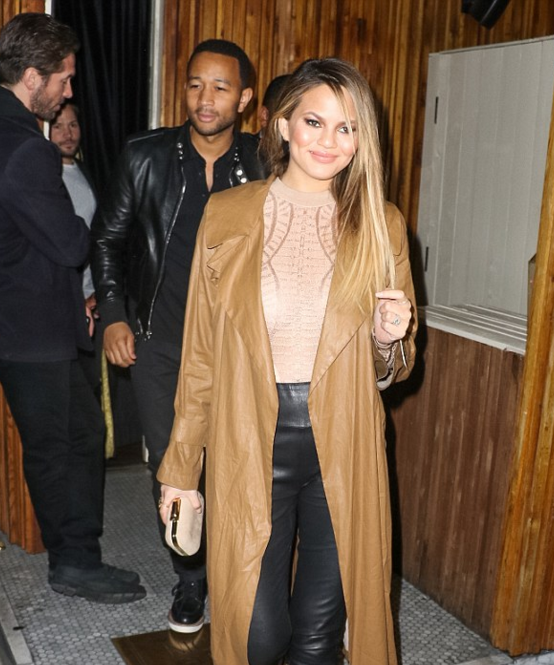 But the Sport's Illustrated model didn't let the comments get to her, replying with her usual great sense of humour.
"i never wanted to leave my daughter, i love her, BUT THAT'S JUST ME" - the passive aggressiveness is real!

— christine teigen (@chrissyteigen) April 24, 2016
The comments have been pretty divided with some stepping in to defend Chrissy.
@chrissyteigen just wait until someone sees your babe with a bottle...the horror. #mommywars

— Kate Crowther (@KateCrowther) April 24, 2016
And just to prove that she isn't letting the comments impact her first few weeks of motherhood, Chrissy had one last shut down for all those who criticised.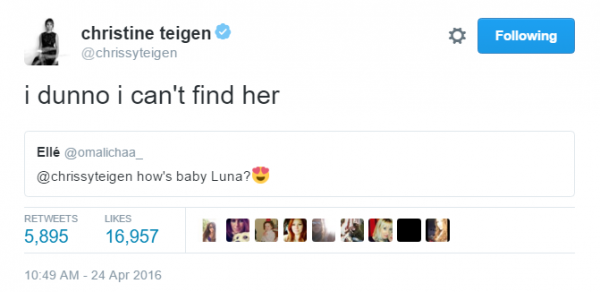 SHARE your thoughts on this story.