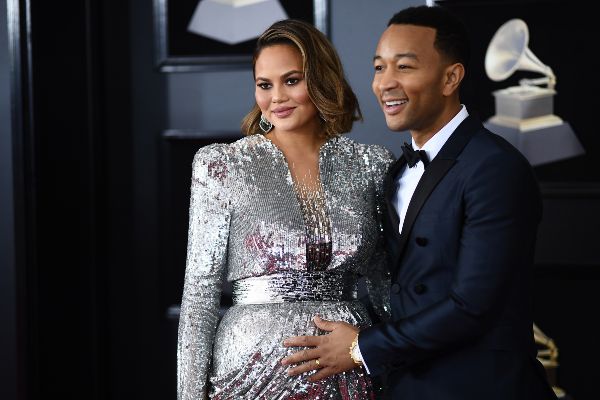 Pregnancy can bring a whole host of changes and a very common one is stretch marks.
Manoeuvring through the world of anti-stretch mark products can be confusing and frustrating, but according to Chrissy Teigen, this everyday household item is something she swears by.
In true Teigen style, the model talks frankly to the website, Refinery29 about her skin care routine, and the fact that she was well acquainted with stretch marks before her pregnancy.
"I'm from a real stretch mark-prone family.
I had stretch marks way before the baby. Mine went to my inner thighs for some reason — my thighs just got really angry one year."
The magic product is coconut oil. Yes, that's right: coconut oil! Prevention also plays a key role in keeping away stretch marks, according to Teigen.
"I like coconut oil... Sometimes, we only take care of our skin when we see a breakout happening, but with stretch marks, it's all about prevention."
Teigen is expecting her second baby in June, with husband John Legend. The couple already have a two-year-old little girl, Luna. As her belly grows, the entire family has been recruited to help her with her routine.
"I'm big now, so it's hard for me to bend over. John helps me a lot with everything at the end of the night. Luna loves helping out.
It's exhausting to do this 10-15 minute session of lubing up your belly and body, with all these different layers, especially when you're like, 'I don't even have a stretch mark yet!'"
No matter who you are, supermodel or not, according to the 32-year-old, no one is exempt from encountering stretch marks at one point in their life.
"People are so worried and so self-conscious of them, but I've never seen a woman without them," she says. "I've worked with every supermodel in the world. I'm lucky to know that the most incredibly beautiful women all have stretch marks and all have the butt dimples. It really is our common bond."

We hear you momma!