This Christmas has been extra special for Khloé Kardashian who is celebrating her first holiday season as a mum.
Khloé took to Instagram to gush about the spending the most wonderful time of the year with her daughter True.
She shared the sweetest photos of her and True on Christmas Eve and the Kardashians' Christmas is just as lavish and glamorous as we expected.
Don't they both look like two Christmas angels?
Khloé said she always adored this time of the year, but True has made that even more special.
She penned a touching note alongside the mother-daughter snaps: "I have always looked forward to our annual Christmas Eve party but this year was hands down my favorite!!"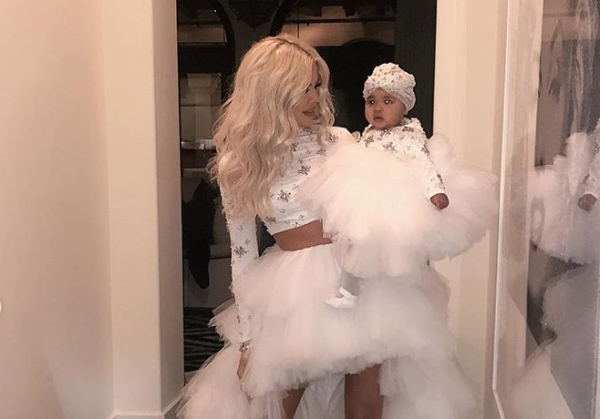 The mum-of-one praised her baby girl: "True, you make everything so much more precious and memorable!!
"I will forever love and remember our custom made GORGEOUS party outfits by @monicaivena!! Thank you @janellermiller for helping my vision come to life!" she added.
Fans couldn't help but swoon over the adorable snaps of Khloé and True.
"You are both absolutely stunning to say the least," one wrote.
"Motherhood looks so so so amazing on you, Khloe! You were made for it!" another said.
One added: "Merry Christmas! True is so pretty! May God bless you always! And bless your beautiful baby girl."
We're so glad Khloé enjoyed her first Christmas with baby True. The mother-daughter duo certainly celebrated in style.