Treat yourself or someone special with these gift giving favourites from Darphin.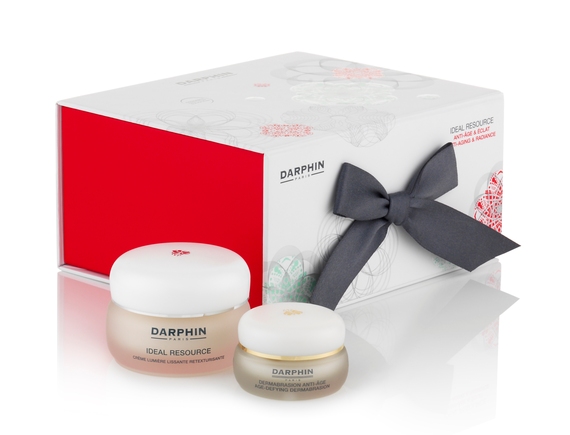 Ideal Resource Gift Set
If you are looking to bring radiance back to tired and dull skin this festive season, indulge yourself with Darphin's Ideal Resource. A multi-corrective treatment that targets the three major sources for youthful looking skin to help to erase the appearance of wrinkles and surface imperfections, whilst helping to revive skin's natural radiance: its secret ingredients? Knotweed, Cantella Asiatica and the White Hibiscus flower. This unique botanical trio work together, gently exfoliating the skin to remove dead cells leaving the skin smooth and radiant.
Contains: Ideal Resource Smoothing and Retexturizing Radiance Cream 50ml and Age-Defying Dermabrasion with Exfoliating Pearl Particles 15ml
Nourishing Satin Oil
Nourishing Satin Oil is a luxurious and innovative dry oil formula that combines an enriched blend of essential oils, to provide skin with ultimate nourishment and moisture and a silky satin-glow finish. Light, sun-kissed notes of Vanilla and Jasmine provide an indulgent sensory experience. Nourishing Satin Oil contains 99% of ingredients from natural origin, providing rich nutrition, while intensely beautifying the skin. The formula combines four lipid-replenishing oils - Inca inchi, Safflower, Sesame and Sweet Almond Oil.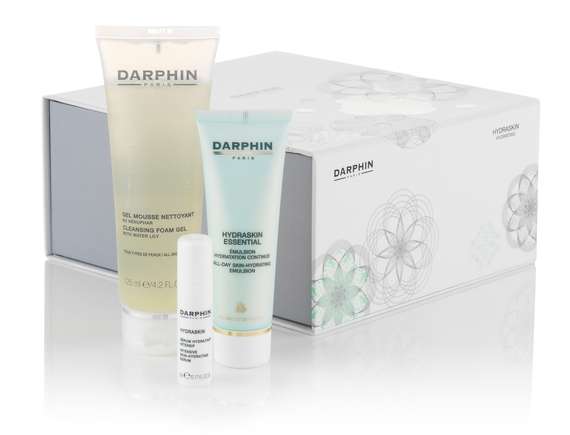 Hydraskin Gift Set
Know that champagne-fuelled dehydrated feeling? Don't let your skin show how you feel. Drench, quench…give thirsty skin the moisture it's been craving with Darphin Hydraskin. Suitable for all skin types, each product instantly relieves uncomfortable feelings of "tightness" as it helps restore suppleness and glow. Darphin Laboratory use Salicornia; this extraordinary coastal plant grows in soils with a low water level, its incredible capacity for adaptation is linked to the presence of water transporters which play an essential role in protecting the plant from dehydration. Salicornia oil extracted from the aerial parts of the plants helps hydrate skin.
Contains: Containing Hydraskin Intensive Moisturizing Serum 5ml, Hydraskin Essential 50ml and Foaming Cleansing Gel with Waterlily 125ml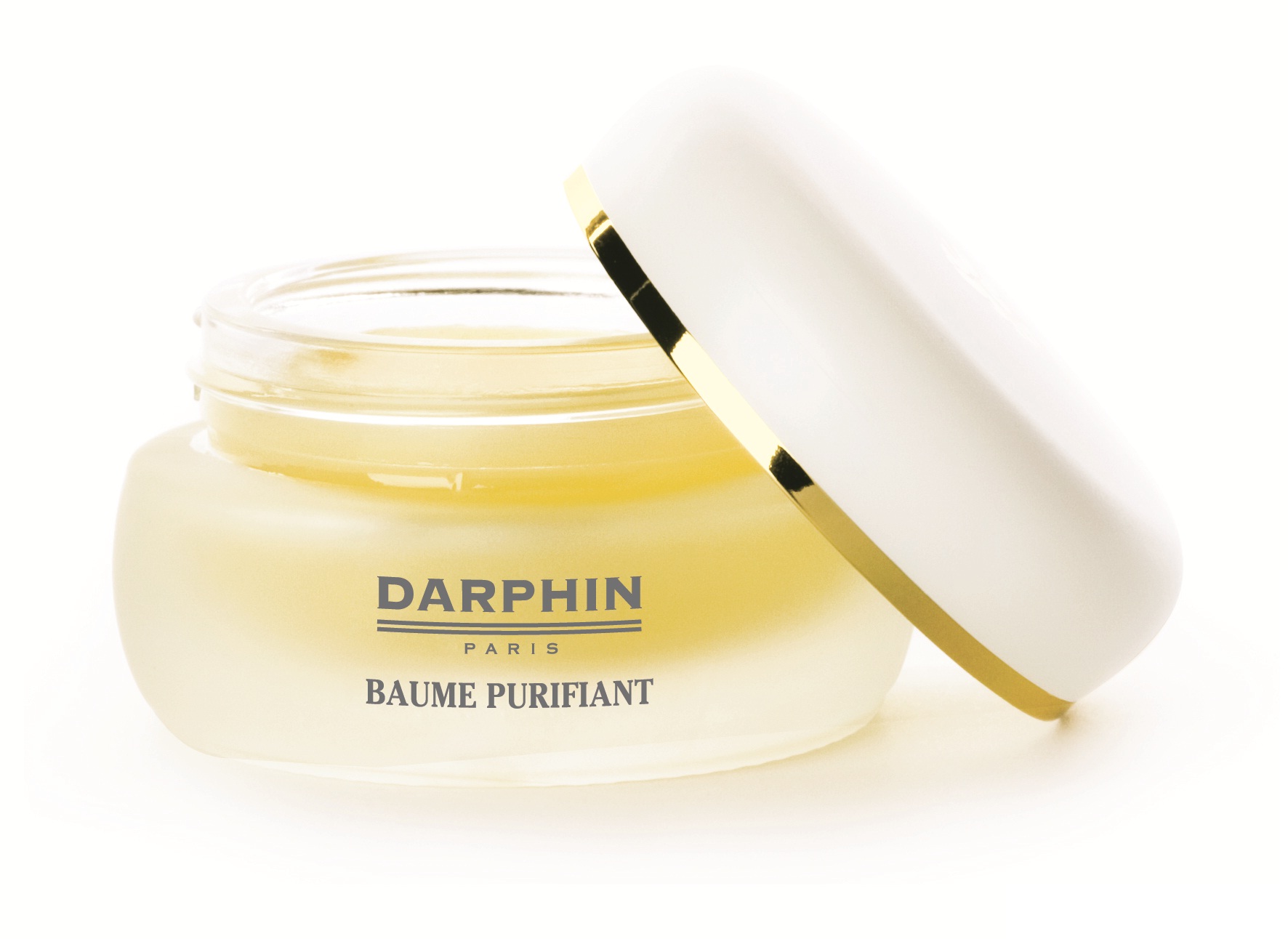 Aromatic Purifying Balm
A luxuriously festive pick-me-up, this treatment brings life and radiance to dull, lifeless skin. Darphin's beautifully textured aromatic balm is made from a unique blend of over 12 essential oils including Thyme, Lavender, Hazelnut oil and Geranium. This soothing balm works to help balance the appearance of fragile skin types, soothing irritated skin and bringing back skin's radiance. An aromatic treatment which helps to bring an intense radiance, the Aromatic Purifying Balm provides everything you need in skin care this Christmas.