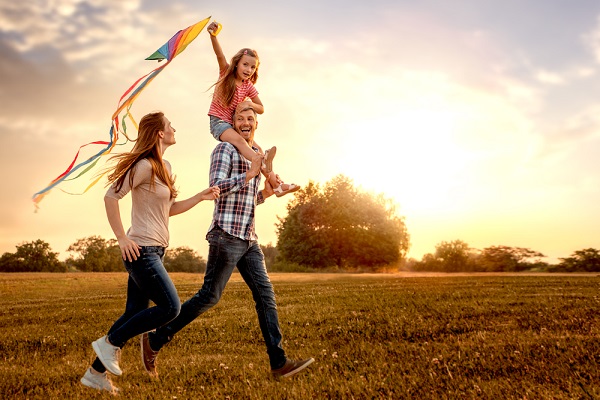 Laya Healthcare's City Spectacular returns to the Emerald Isle this weekend and we are so excited about it.
The festival kicks off on Friday, July 6 to Sunday, July 8 at Merrion Square. It then makes its way down to Cork on Saturday, July 14 to Sunday, July 15 at Fitzgerald Park.
Over 265,000 festival-goers are expected to attend the free family festivals and enjoy the best in international street performance, interactive family activations and workshops, delicious street food as well as a pet wellness area with official festival charity partner D.S.P.C.A.
Here are some of the things you just can't miss at Laya Healthcare's City Spectacular.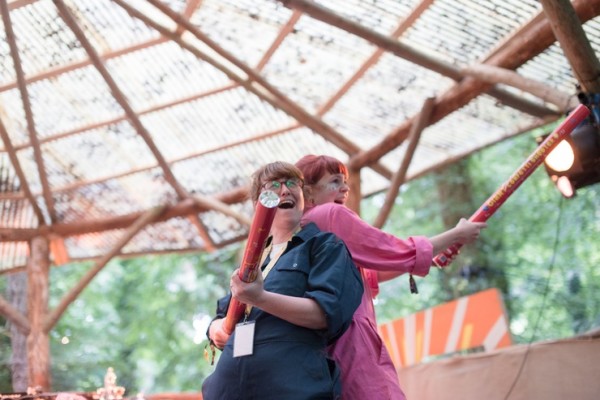 International Street Performers:
A must see for all the family are the spectacular world-class street performers as they flip, twist and contort! Marvel at the magic of Charlie Caper the world-renowned and award-winning magician from Sweden, bust a move with Boston B-Boy Snap Boogie and prepare to be wowed by Sara Twister as she shoots a bow and arrow with her feet.


Family and Wellness Stage:
New to the 2018 festival is the Laya Healthcare's It's Good to Live Stage where kids and their parents can dance, drum, jump and join in on family health and wellness classes. Jump in on all the fun with trampoline fitness Boogie Bounce, find your rhythm with Afro Summer Dance & Drumming, join in and belt out a few tunes with Sing Along Social, rock out with Pound Fitness drumming workout classes, and get ready to bust out a few belly laughs and smiles with Laughter Yoga. Veg out with happy and healthy living advocates The Happy Pear and their foodie chats, and join social media superstar James Patrice as your host in this action-packed area where kids and parents can challenge him to a dance off...or two or three!

Kids Court:
Laya healthcare will once again bring their ever-popular Kid's Court to the family-loving festival, but this year it is even messier, meaner and more mischievous than ever! Children can put their parents on trial, who may be sentenced to a custard-pie-in-the-face or a bucket of iced water thrown as punishment. It's time for kids to get their own back!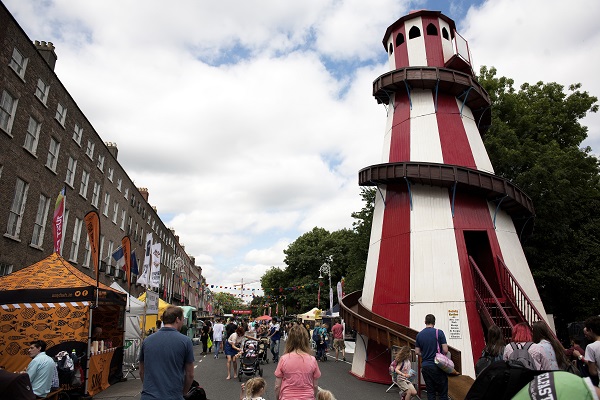 Retro Sweatro:
A workshop to look out for in Laya Healthcare's It's Good To Live area! Get your fitness on and travel back to the 80's to get into the groove with Retro Sweatro. This family fun dance workout class is likely to have you moving in ways you didn't know you could! Join in here with social media star James Patrice for a dance-off or two!

Pet-acular with the DSPCA and Purina:
Laya Healthcare's City Spectacular is a festival for the whole family, including your furry four-legged friends! Charity Partner The Dublin Society for Prevention of Cruelty to Animals (DSPCA) wonderful team will be on hand with dog training and dog agility demonstrations as well as providing pet health advice. Purina will be onsite with a range of pet food & a photobooth with Felix to set tails wagging. Best of all, don't forget the ever-popular doggy Adoption Parade where the DSPCA will bring along some dogs who are looking for forever homes!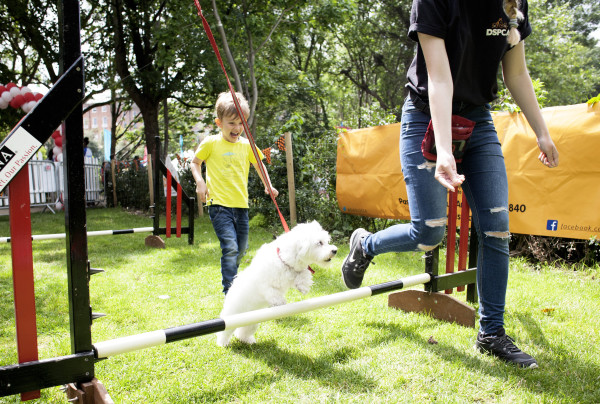 Entry to Laya Healthcare's City Spectacular is 100 percent free.

For the full programme of fun activities and excitement at Laya Healthcare's City Spectacular check out cityspectacular.com