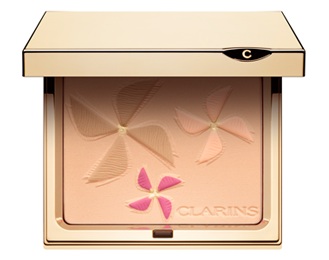 Although we are still wrapped up in our winter coats, MummyPages were lucky enough to get a sneak peak at the Spring 2012 make-up collection from Clarins, Colour Breeze. And after seeing the fabulous blushes, glosses, eye shadows and powders that will soon be in store, we cannot wait for Spring to arrive.
The collection features tender yet vibrant shades of pink, coral, bronze and teal. This collection is ideal for tired mums who want to bring a bit more life to their face when their skin looks exhausted and dull. The fresh, bright colours and smooth, light textures will brighten up the faces of even the most sleep-deprived mummies.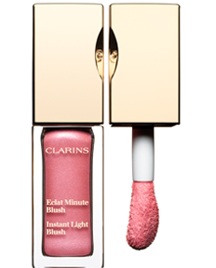 To enhance your cheekbones and add a fresh colour to your face, the limited edition Instant Light Blush is a lovely, creamy blush that blends with the skin to sculpt, smooth and colour cheeks. You will have an immediate healthy glow and it is so easy to apply with the sponge-tip applicator. The Instant Light Blush is an energizing cocktail of redcurrant and raspberry seed oil, giving your complexion a radiant shine while moisturizing your skin.
The new Gloss Prodige from Clarins is a stunning lip gloss that will compliment the blush and instantly bring life to your face. The gloss dresses lips in intense colour with a beautiful high-shine finish, leaving your lips looking smooth and plump. Our favourite thing about this lip gloss is that it tastes amazing. There are delicious notes of blackberry and licorice which will have you licking your lips all day. Don't worry though, the gloss has excellent lasting power so busy mums won't have to constantly re-apply.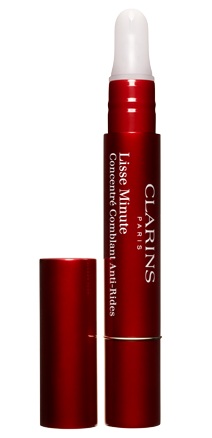 We love the entire Spring collection from Clarins, but our favourite has to be the Colour Breeze Face & Blush Powder. This powder has a spring-like gentleness that dresses the skin in a transparent radiance, leaving a smooth, matte finish. So if you don't like wearing full make-up when going on the school run, but still want your skin to look fresh, this is the perfect product for you. There are four shades that harmonise together and you can mix them as you wish.
While Clarins want to enhance your best features this Spring, they also offer a little help in hiding those lines and wrinkles you might not be so found of. The Instant Smooth Line Correcting Concentrate is a fantastic line-erasing pen. It targets fine lines and wrinkles and its high-precision applicator makes it a must-have for optimal results.
Clarins Colour Breeze will be available in January 2012