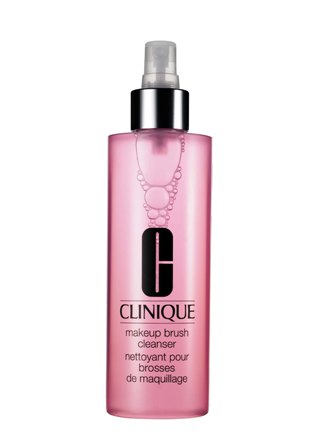 If there is one job every woman knows is important, yet never seems to get around to doing, it's cleaning out her make-up bag. Cracked blushers, clumpy mascaras, gloopy glosses haunts us, yet we hang on to all these old items for months.
Well with Spring finally here, and new make-up trends in all the magazines and stores, it's time to give your make-up bag a Spring clean. Follow Cinique's guide to ensure you have an organised, on –trend make-up bag.
Step 1: Clean out your bag!
Start by throwing things away. Any makeup product that has a funny odour, altered colour, dried out, expired, cracked, goes in the rubbish.
Test all foundations and concealers. Keep the ones that match your skin tone today. Don't save foundations that you think you will wear in summer or winter months, because by then you may be slightly tanner or lighter. When that time comes, you can invest in a seasonal foundation and concealer. Get rid of any foundation that is separating or concealer that doesn't blend well
Keep black, charcoal and brown eye liners and eye pencils. All eye colours look good with these shades.
Throw out old or clumpy mascaras.
Clear out any blush that is cracked. Invest in a new one, if you see the end of the pan.
Throw out any glosses with frayed brushes or old applicators. Keep only a handful of lipsticks in neutral every day shades and either a deeper or a brighter one for evening.
Give away all products you have never used, opened or don't know how to use.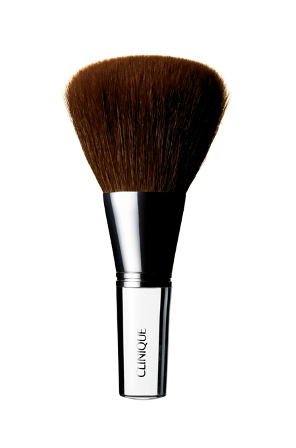 Step 2: Stock your 'on the move' bag with makeup must-haves
Apply a liquid foundation in the morning at home, but if you want to carry a foundation with you, pick a compact foundation with a sponge and mirror. Keep a pressed powder in your makeup bag. It is great for touch-ups, because it doesn't spill, it comes with a puff and is easy to carry all day long.
Choose blushes in neutral shades that come with their own brushes. They are easy to throw in your bag, so you don't have to carry a separate blush brush. Cream and stick blushes are also good, since they don't crack or spill and you can use your fingers to apply them.
Invest in two tubes of your favourite lipstick shades: keep one at home and one in your bag. The cost is minimal and the pay-off is huge.
Choose a long wearing mascara in black or brown that stays on all day and doesn't smudge.
Select an eye shadow quad palette. It's perfect to carry with you and you can apply neutral shades during the day and darker ones during the evening.

Step 3: Vanity Tool Box
If you want to achieve high performance, accuracy and expert control when applying makeup, you need to have the right tools. Clinique recommends the 'must have' brushes for your kit.
Clinique Makeup Brushes are sleek, professional and the perfect tool to use when applying your makeup. The brushes go above and beyond the typical professional brush design with its Anti-Microbial Technology. This technology protects the brushes from mould, fungus and bacteria, which tend to accumulate on brushes especially if stored in the bathroom where moisture and humidity are constant.
Powder Brush: €30.00
Blush Brush: €23.00
Eye Shader Brush: €18.00
Eye Contour Brush: €15.00
Eye Definer Brush: €15.00
Eye Shadow Brush: €15.00
Lip Brush: €15.00
Foundation Brush:€30.00
Powder Foundation Brush: €30.00
Concealer Brush: €18.00
Bronzer Brush: €30.00
Makeup Brush Cleanser: €17.00
A convenient liquid spray with a pump was designed to quickly clean and disinfect the brushes. To use, spray directly to the brush, run under water and massage brush thoroughly to remove all traces of makeup. Towel or tissue dry, then air dry thoroughly before reusing.