Planning a family break in the forest with tonnes of things to do for everyone has never been easier. For a nature-inspired adventure with friends or family, 365 days a year, rain or shine Center Parcs Ireland has it all. On our recent
family break in Longford forest
, the fun really started when we collected our bikes from the cycle centre.
With a car-light environment, cycling in the fresh air, through the grounds of Center Parcs is a fun way to get around - it was actually the highlight of our stay. With tarmacadem pathways you can travel around with ease. Guests have the option to rent bikes from Center Parcs or bring their own. We rented our bikes for the duration of our stay as it was more convenient for us. You wouldn't believe how giddy we all were as we flew around in a group of seven - yep, Phoenix was part of the cycling circus too!
From adult and junior mountain bikes, to tandems, tag-a-longs, trailers and tricycles (my favourite), they have every option you can think of. Helmets and protective gear are available to purchase or hire. With all the options available cycling can be enjoyed by people of all ages, so babies, toddlers and grandparents can get involved too.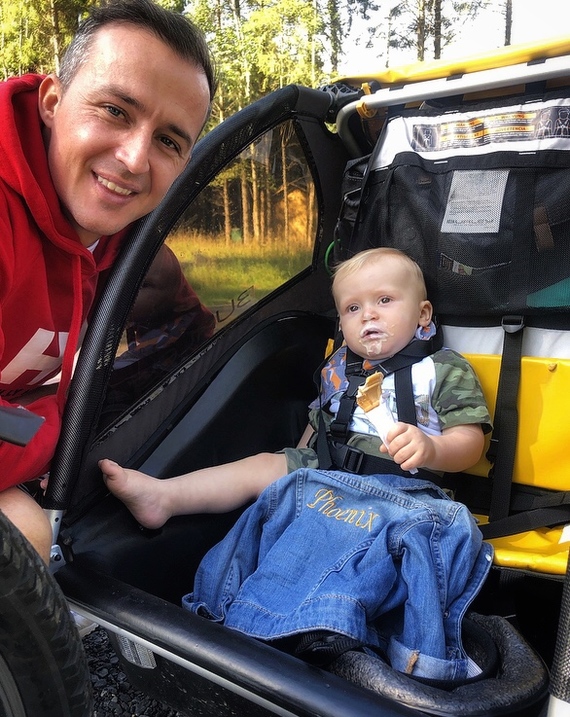 Traffic sounds are replaced with bicycle bells ringing and families laughing. Honestly that's all we did when the seven of us cycled our way around Longford Forest – we really lol'd. Especially when Joan exchanged her adult bike for a trike. Nanny Joan was a little apprehensive about cycling a trike but it made sense as the tricycle is designed for adults and seniors who want extra support and stability while cycling. It gave us all such a good laugh when she pedalled out of the Cycle Centre on her shiny red three-wheeler!
Even Phoenix (10 months) got in on the action as he was chauffeured around in a children's trailers attached to David's (his dad) mountain bike. The trailers only fit onto Center Parcs bikes, are suitable from 6 months and must be pre-booked. Phoenix was like a king in his chariot as he made his way to and from the Subtropical Swimming Paradise, taking in everything around him in the comfort of his trailer.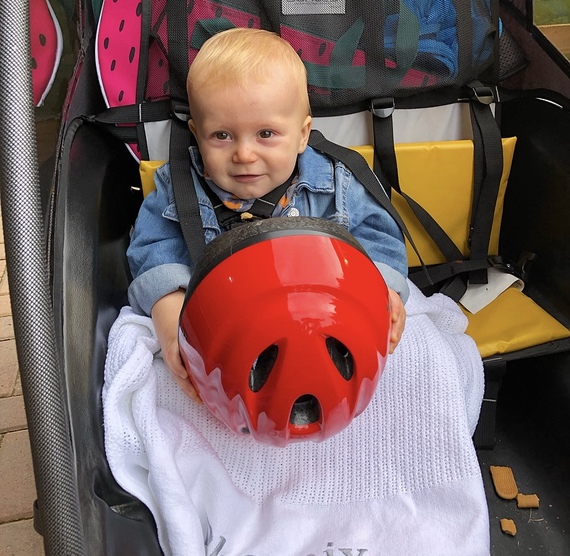 We just couldn't get over how cute and content, Phoenix was. At one point he was chilling out in the trailer with the cover up and the wind in the few hairs on his head, eating an ice-cream cone, while we cycled back to the lodge for lunch. Totally loving the great outdoors.
Scott (age 14) and Kelsey (age 9) absolutely loved cycling too - it's fast and fun, and gave them some independence during our break. They had the freedom to jump on their bikes and explore the area while we were in the lodge making lunch or relaxing for a half hour. Sometimes it's the simple things
There are plenty of fun activities for all the family to enjoy in Center Parcs but our family loved flying around on our bikes. Quality time together has never been so much fun.