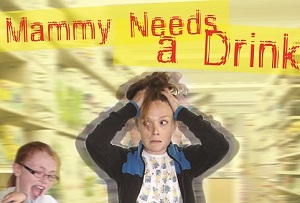 You will no doubt know her as the 'pregnant stand-up' who previously had everyone in tears with laughter, with her unique and hilarious insight into expecting.
Well, if that clip of the talented Emma Doran had you in hysterics, you are in for a real treat.
Now a firm favourite on the comedy scene, with gigs at the Vodafone Comedy Festival and Al Porter's Comedy Shed, the hilarious Emma Doran is bringing her unique brand of humour to The Mill Theatre in Dundrum.
Given how hectic the back-to-school build-up and rush can be, Emma's 'Mammy Needs A Drink' show should be just the ticket for you mums and dads in need of some comic relief.
A mum-of-three (her little ones are aged 12, two and seven months), Emma has made a name for herself as 'the pregnant comedian', and it's a topic that she's not afraid to include in her routine.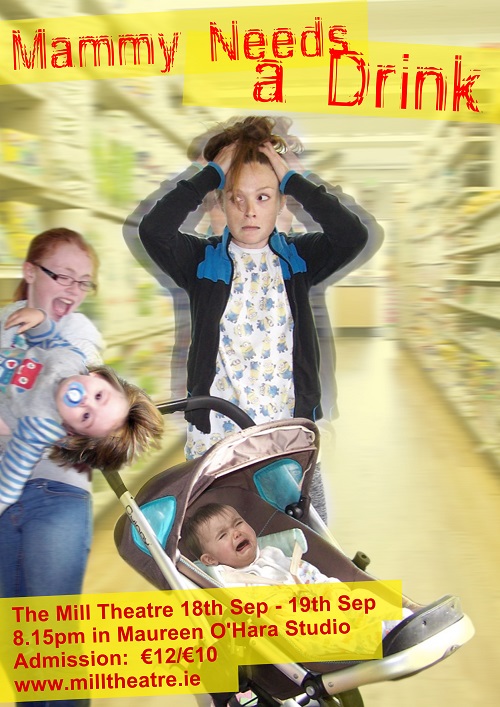 "I didn't mind gigging while pregnant – I just used to tell the audience 'if you don't laugh I will go into labour'. So that usually did the trick. Do you think anyone would offer me a seat, though?!" she jokes.
'Mammy Needs A Drink' is guaranteed to leave you laughing in the aisles, with Emma covering everything from family, dead grannies and teen pregnancy to sex – or the lack thereof!
'Mammy Needs A Drink' is taking place in The Mill Theatre in Dundrum from September 18-19. For ticket information, check out this link.