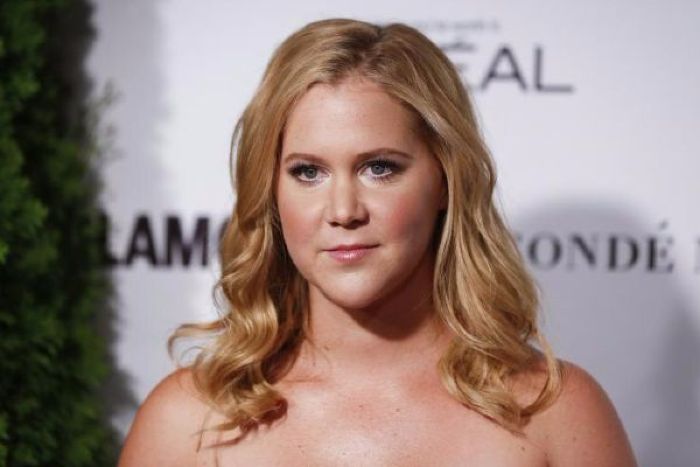 Amy Schumer has announced her pregnancy in the best way.
The actress and known political activist decided to debut her big news while informing people about the ongoing U.S. election.
On her Instagram page, the comedian photoshopped her and her husband's faces on Prince Harry and Meghan Markle's bodies.
"About to announce some exciting news on Jessica Yellin's Insta page," she wrote.
"Please follow her for up to the minute on News Not Noise, she breaks down what's really going on. She agreed to post a lil noise today for me! Follow her and VOTE!!"
Jessica shared Amy's announcement on her Instagram story, hiding it at the end of long list of candidates.
"Countdown to midterms...plus a baby scoop," she hinted.
"I'm pregnant - Amy Schumer," she wrote adding fireworks to Amy's photoshopped royal picture.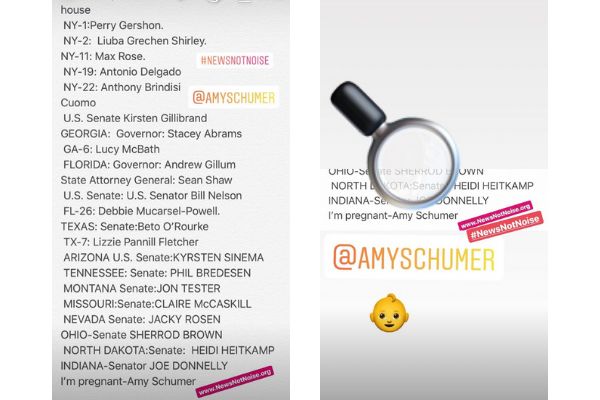 Jessica is a former CNN Chief White House Correspondent and actively advocates Democratic candidates.
So, it is only fitting that Amy is using her big baby news to direct people to a political cause she truly cares about.
The Trainwreck star married chef Chris Fischer in a secret Malibu wedding in February.
She looked gorgeous in her surprise wedding photos that were simply captioned: "Yup."
Dressed in a vintage-styled, white lace dress, the actress could not stop smiling at her hubby on her big day.
Her bridesmaids wore flower crowns and held adorable fluffy puppies as well.
Congratulations to Amy and Chris! We wish you all the best in your next big adventure as parents.