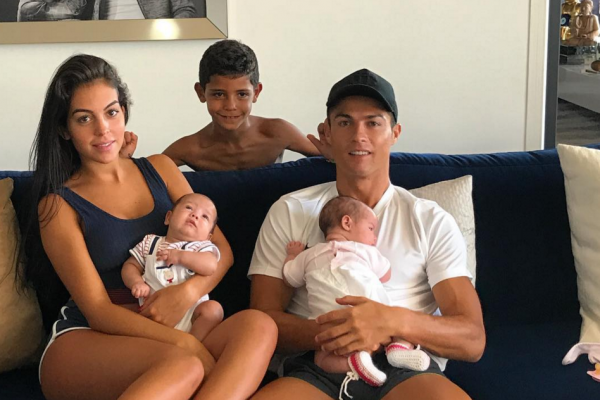 Football star Cristiano Ronaldo has revealed some very exciting baby news this weekend.
The soon to be father-of-four has shared the gender and name of his fourth child.
Fans were overjoyed when the footballer started live streaming from his family home, alongside his twins, 7-year-old son Cristiano Jr and his 23-year-old girlfriend Georgina.
The happy family believed it was important to make the announcement themselves, as there had been recent speculation about the gender of the pair's first baby.
Ronaldo revealed that he is set to welcome a baby girl at the end of the year with girlfriend Georgina Rodríguez.
He went on to share that they have chosen a name for their baby girl. The couple will name their daughter Alana Martina- how cute!
It is understood that Ronaldo chose the first name and his 23-year-old girlfriend Georgina picked the second one.
Fans were delighted to be given an insight into his private life during the live stream. Ronaldo admitted he was just as excited to be sharing the milestone with his fans.
He said, "I just wanted to share this with you. I think it is a beautiful name."
The beaming dad already has two sons and a daughter, so we are thrilled to hear that he will be welcoming another little girl into his family.
Baby Alana Martina will be the first child the couple have together. Cristiano welcomed a son and daughter- Mateo and Eva- via surrogate at the beginning of June.
He has never revealed the identity of his eldest son's mother and admitted that he never will. He stated that having a father is good enough, "Some children never get to know their parents, neither mother nor father."
Georgina recently shared that she cannot wait to become a mum. The model expressed her delight, "I'm a family person. I love children. I love surrounding myself with people who inspire me to be a better person every day, and who bring good energy."
Cristiano and Georgina are a perfect match, as the Real Madrid star shared that family is extremely important to him too. Just like Georgina, Ronaldo wants a big family.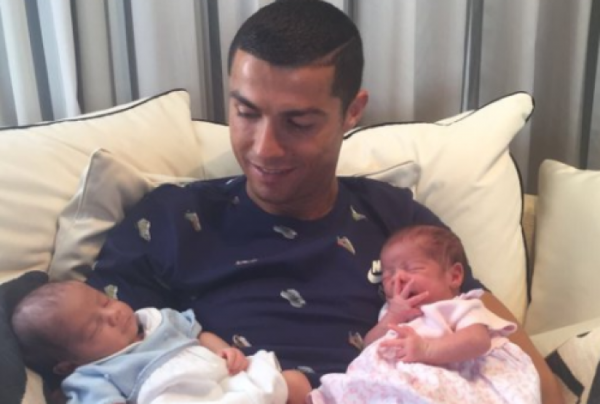 It is believed that the football legend wants to have seven children. Ronaldo was over the moon when he discovered he was going to become a dad again.
He gushed about his future daughter in an interview with El Mundo. He said he couldn't wait to welcome their baby girl into the world.
The dad admitted he was "very happy" over the brilliant family news.