Huge congratulations are in order for Matthew Wright and his wife Amelia, who have welcomed their first child together.
The doting parents welcomed a beautiful baby girl on Friday, January 25.
According to Hello! their daughter was born at 18:22 pm this evening. She weighed a very healthy five pounds.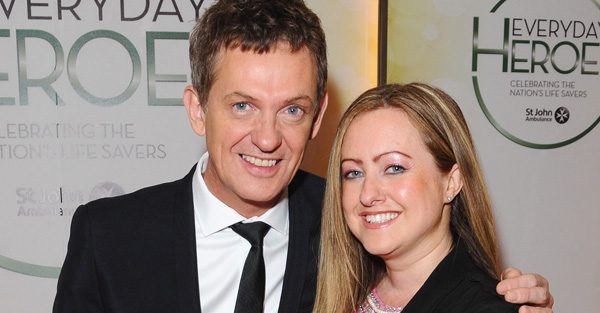 They decided to call her Cassady Frances Wright. How sweet.
The name is of Irish origin and is believed to mean intelligent.
Both mum and baby are doing very well.
Just received the following:
"Ok we are having a baby this evening or basically As soon as you get here. you will be taken to the labour ward and given blue pyjamas to wear. Xx" @mrsameliawright
THIS IS HAPPENING!!

— Matthew Wright (@Matthew_Wright) January 25, 2019
Matthew and Amelia confirmed their joyous pregnancy news in September.
The couple expressed their delight on Twitter. Amelia explained that the road to parenthood has been a huge struggle: "After 8 challenging years of IVF, we are thrilled to announce that on our last roll of the dice, we got lucky."
Morning! pic.twitter.com/KpgNzEFtfz

— Matthew Wright (@Matthew_Wright) November 18, 2018
Matthew thanked his followers for the support since they made the joyous announcement: "Ta for all your kind words re @mrsameliawright and pregnancy."

"She's been through hell, she really has. Feel superly blessed to have such lovely followers," he wrote.

We are thrilled for Matthew and Amelia. What an exciting time for the pair.