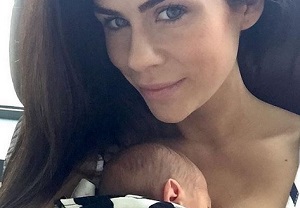 We all have a different approach to health and fitness regimes, and that extends to pregnancy and post-birth; however, one Australian mum has endured major backlash after going public with her own.
Sophie Guidolin made headlines recently when she showed off her incredible post-baby body – just two weeks after giving birth to twin daughters Evie and Aria.
The 26-year-old, who is a mother-of-four, is a well-known Instagram star and has built up a legion of dedicated fans with her bodybuilding and exercise photos and blogs.
After showing off her incredible post-baby body in a series of bikini snaps, Sophie was met with some very mixed reviews from her followers: while some praised her for maintaining her figure, others criticised her for not only posting 'unrealistic' photos but also for lifting weights during her pregnancy.
Matters came to a head today, when Sophie appeared on the Today show, insisting: "I just want to educate women that are pregnant to be able to enjoy your fit pregnancy and know the benefits definitely outweigh the cons."
Revealing how she has already lost 12 of the 18 kilos she gained during pregnancy with her twins, she added: "I was always making sure that I had clearance from my doctor when I was exercising…Throughout my pregnancy I always listened to my body and listened to what I felt."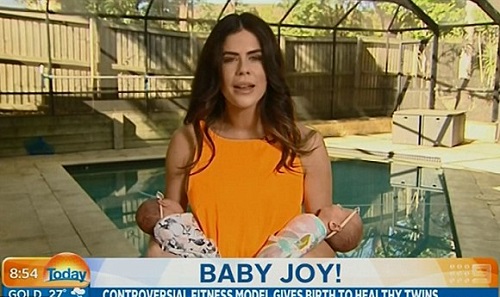 When asked if she knew she was 'winding up' many women with her post-baby body photos, Sophie replied: "No…I don't want women to ever feel like I'm shaming them or I'm putting pressure on them to bounce back."
What are your thoughts?