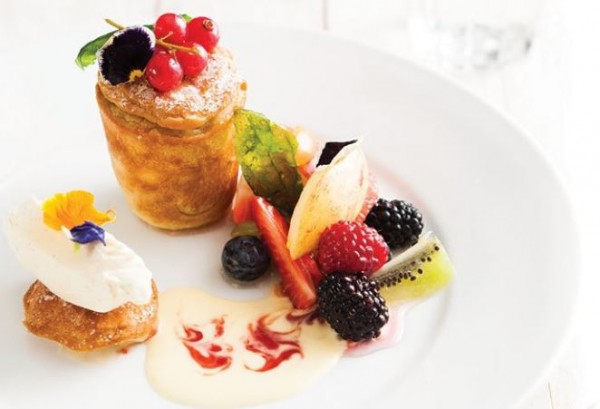 All in the Food is a celebration of 75 years of The Culinary Arts and Food Technology, DIT, affectionally known as Cathal Brugha Street.
Founded in 1941, the school has an international reputation for the excellence of its graduates and producing generations of top Irish chefs.
It is the leading provider of education, training and research for the culinary and food related industries in Ireland.
Today, the school provides a range of unique and innovative programmes in the areas of culinary and is recognised by the World Association of Chefs Society as a world leader in culinary higher education.
Recipes from All in the Food by @DITCathalB DIT graduates Ross Lewis, Conrad Gallagher & Richard Corrigan https://t.co/QK37z0KUwL pic.twitter.com/siOCjFvYoE

— The O'Brien Press (@OBrienPress) November 7, 2016
All in the Food reflects on the history and heritage of Cathal Brugha Street, its past and present successes, and looks ahead to a bright future.
It includes delicious recipes, both classical and contemporary, from food luminaries such as Ross Lewis, Derry Clarke, Kevin Thornton and Darina Allen.
The cookbook contains recipes from a wide-range of well-known chefs; from Catherine Fulvio's artichoke, roast parsnip and walnut salad to Diarmuid Murphy's tataki of tuna and James Carberry's Andalucían beef casserole to Ann-Marie Dunne's sitcky ginger cake there are a whole host of tasty recipes to delight and inspire.
Published by The O'Brien Press, it is available now.